Sooo, i released so time ago a beltfed-based version of this ship; here is the "conventional" version, equiped with regular 3m loaders and some more usual shell setup (HESH/Smoke/DC combination).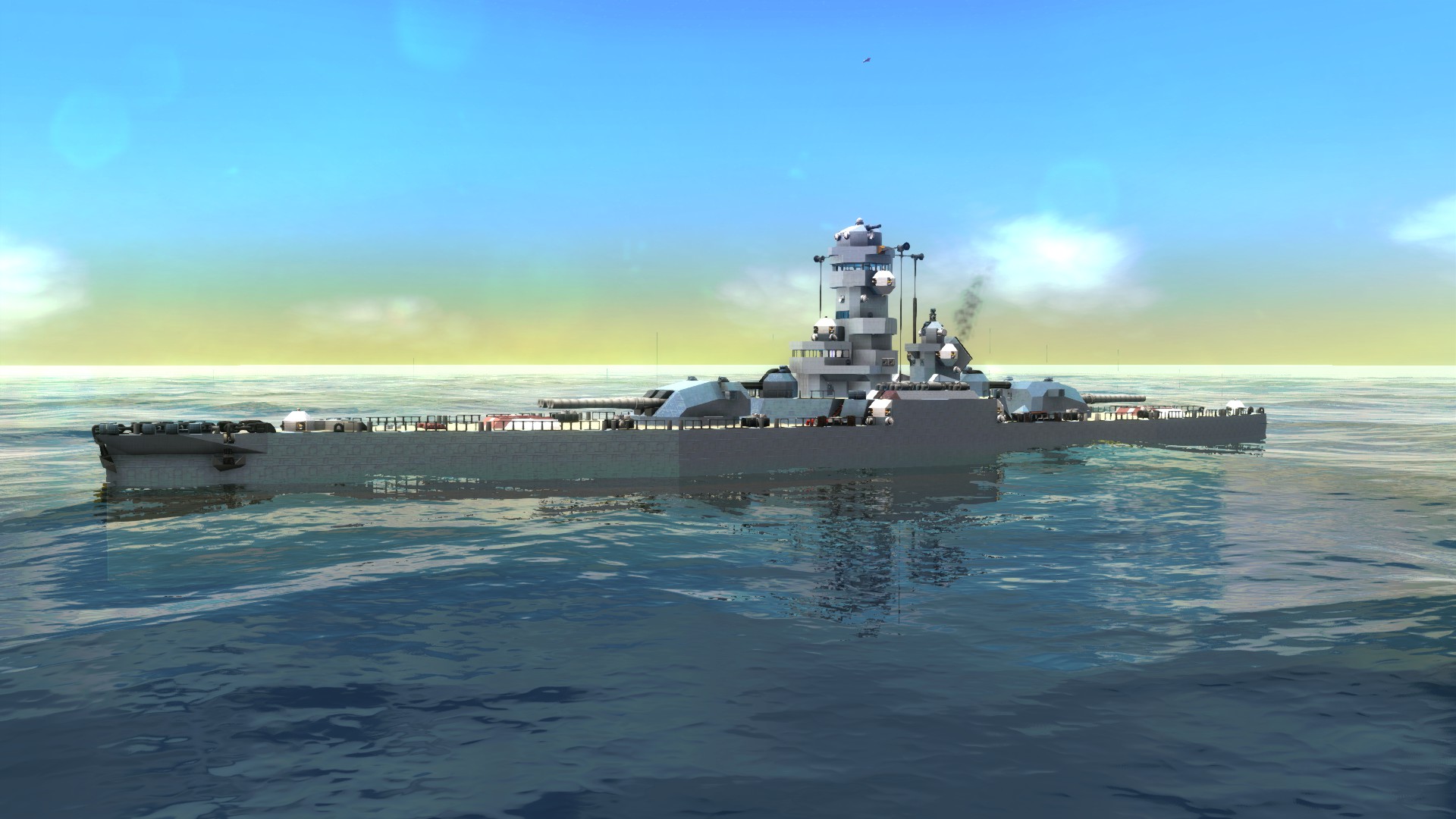 Aside from the shells, it received a few upgrades about armor layout, power management, shields... Well, many things. As usual, it's fully walkable, built with campaign in mind so engines achieve reasonable efficiency features multi-layered shields and LAMS system, decoys... More importantly, there is enough firepower and defenses to give a serious spanking even to the Mighty thyr (which, actually, this was designed to deal with). It will still remain vulnerable to CRAMS rains though, as it is too big to escape them. Also, it's mainly designed for naval warfare and won't perform as well against more "special" units (orbital stuff or fast flyers, for example).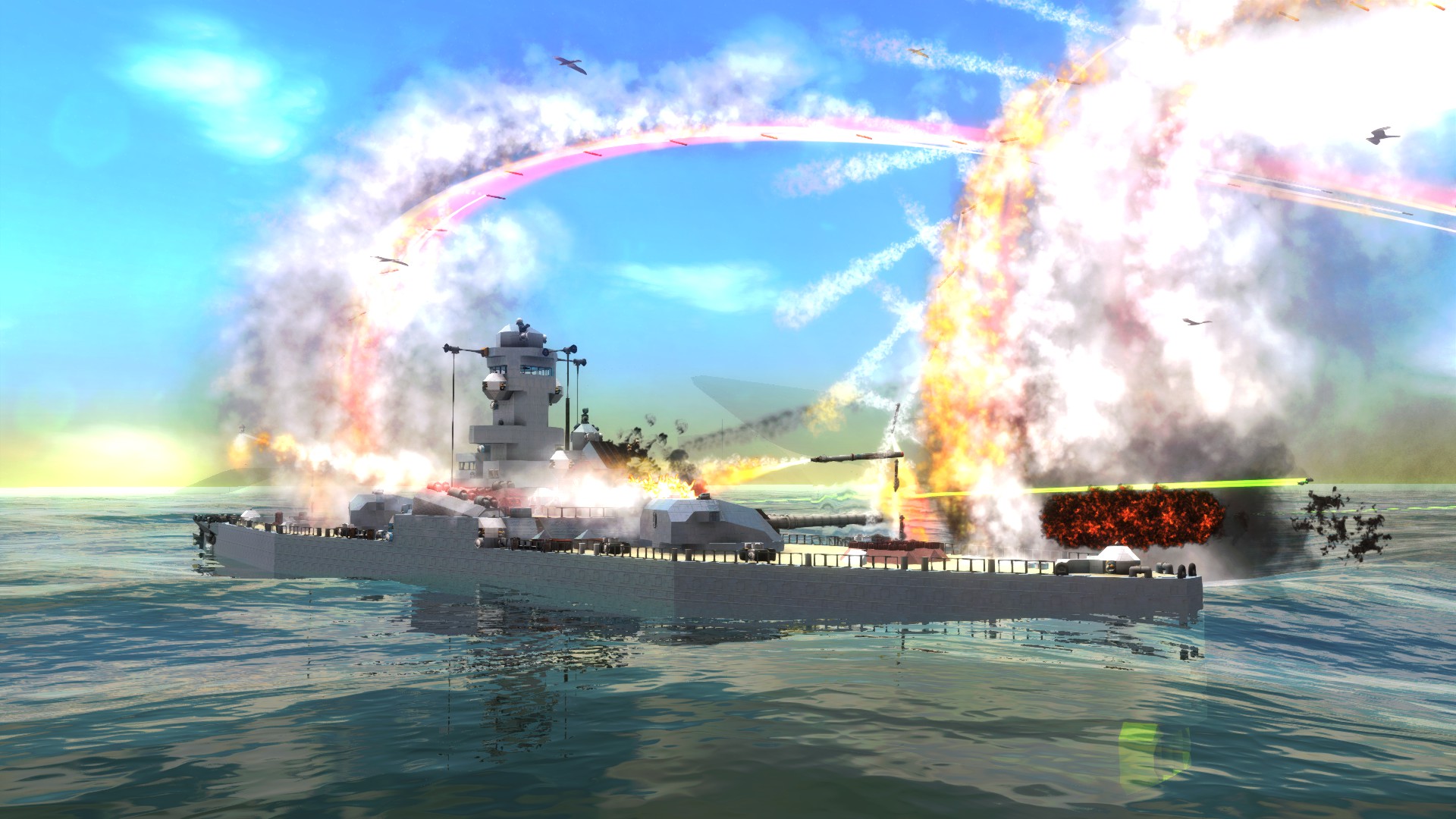 Whatever the angle, I must say I'm quite proud of the way it looks.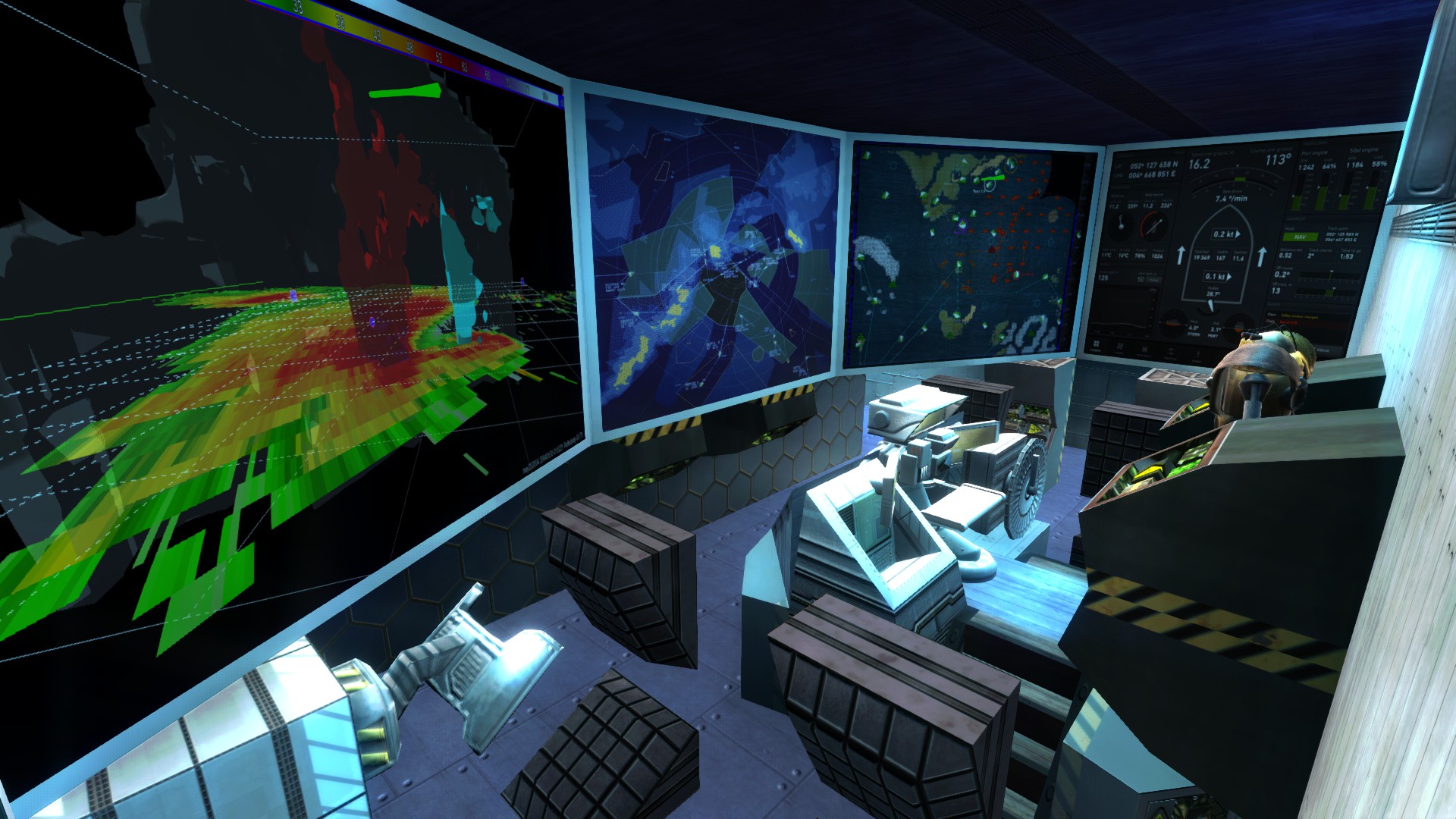 Outside might be WW2-ish, but inside it's a bit more... modern.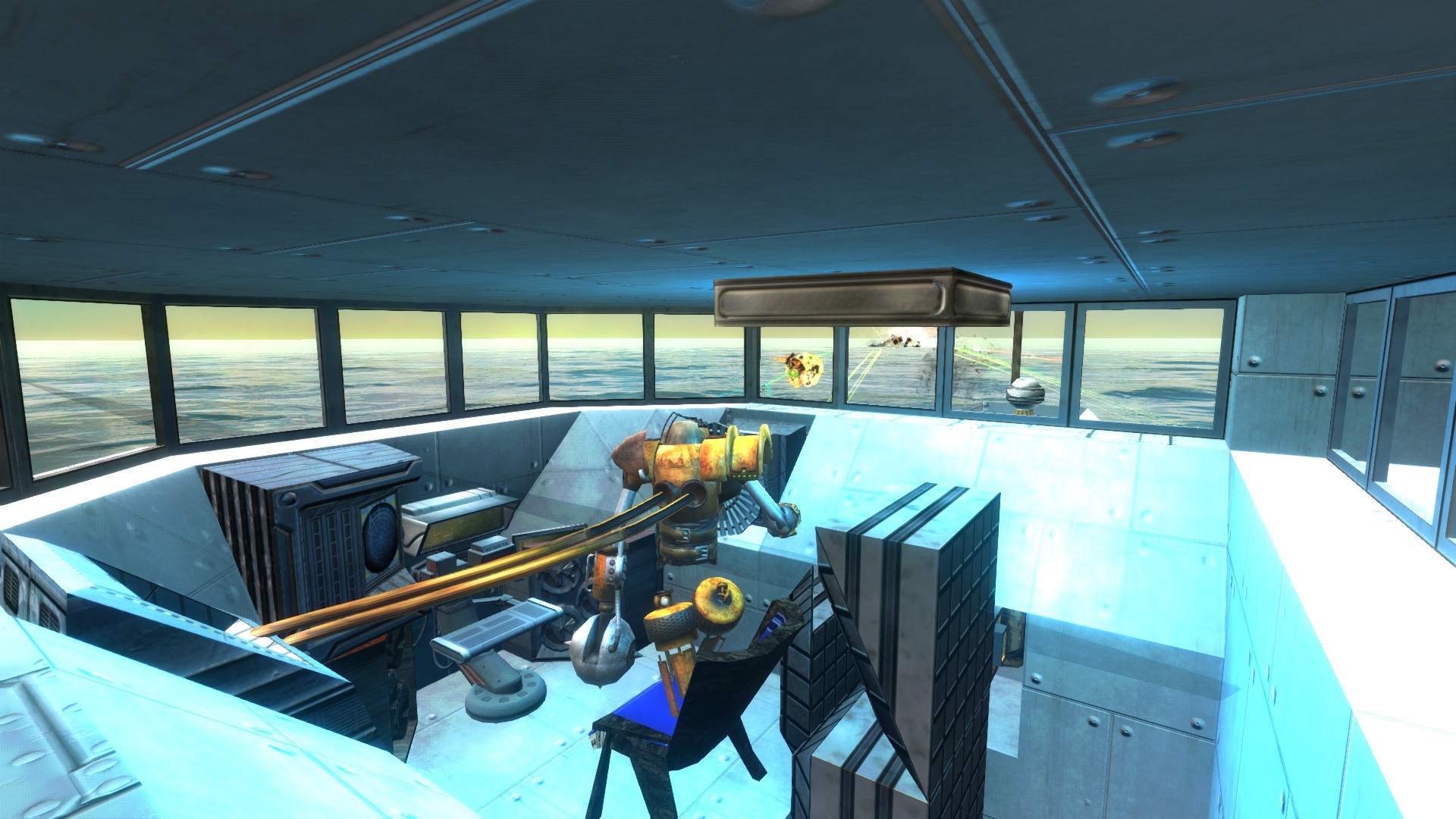 You can man the post in the mast and control the ship from there. Visibilty is OK for surface targets... For flyers, it's another story. Remains fun, though.
I played also a bit with mainframe behaviour options as I was not happy with how naval/tank AI handles broadside, so I came up with this "Broadside Left" and "Broadside Right" behaviour, with dynamic switching. A bit more satisfying, as it doesn't tend to make a U-turn and show its back before engaging enemy.
I will keep figures to a minimal, as it"s basically an update. It's still 165m long, sits around 18k blocks for about 43k volume; only the price tags is now around 530k (ouch!) thanks to the massive amount of missiles and decoys. Controls are as per my usual layout:
Accelerate/decelerate: U/J
Steer Port/Stbd: H/K
switch shields on in reflect/laser absorb mode: G/T
switch shields off: O
Annnnnnnd... just for fun I adapted the 250mm turrets from my Lokagos air cruiser as a main artillery. The result is the Gascogne SGOH ( for SpamGun Of Hell): about 1200 rounds/min of mixed HESH nd DC shells. Looks strange, works fine: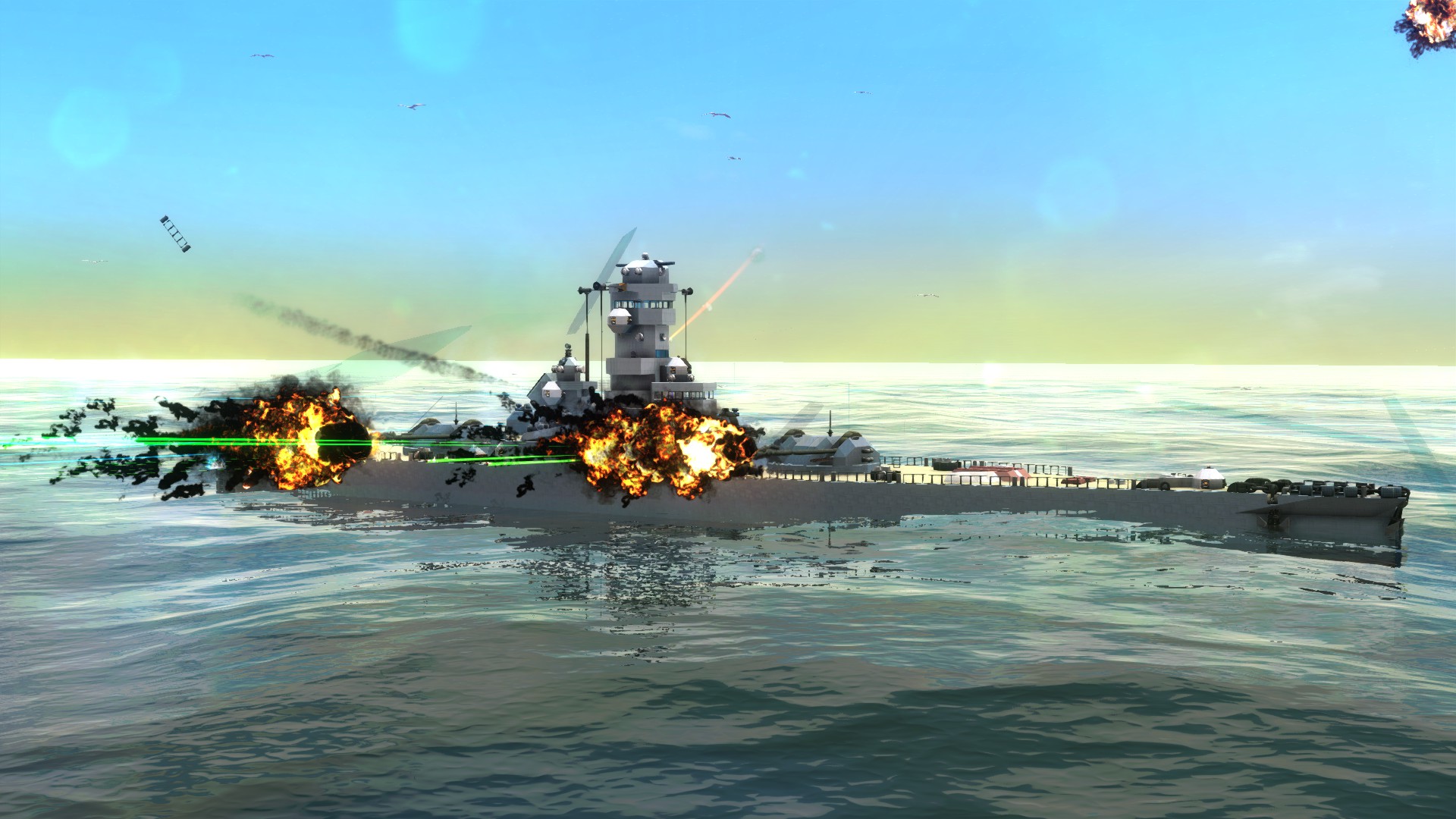 This one is actually lighter and cheaper than the original Gascogne... I might redesign superstructure to make it look a bit more "modern"...
-"Speed is armor" - Admiral john 'Jackie' Fisher

-"Firepower is better armor" - Blitzkrieg Bob