Now that I'm back to playing this game, I'm trying to make some halfway decent ships. I tried to keep a theme for them but I have no clue what to name the faction.
They use the theme used by the Marina from the friendly craft review thread.
Here they are:
Pity Class Destroyer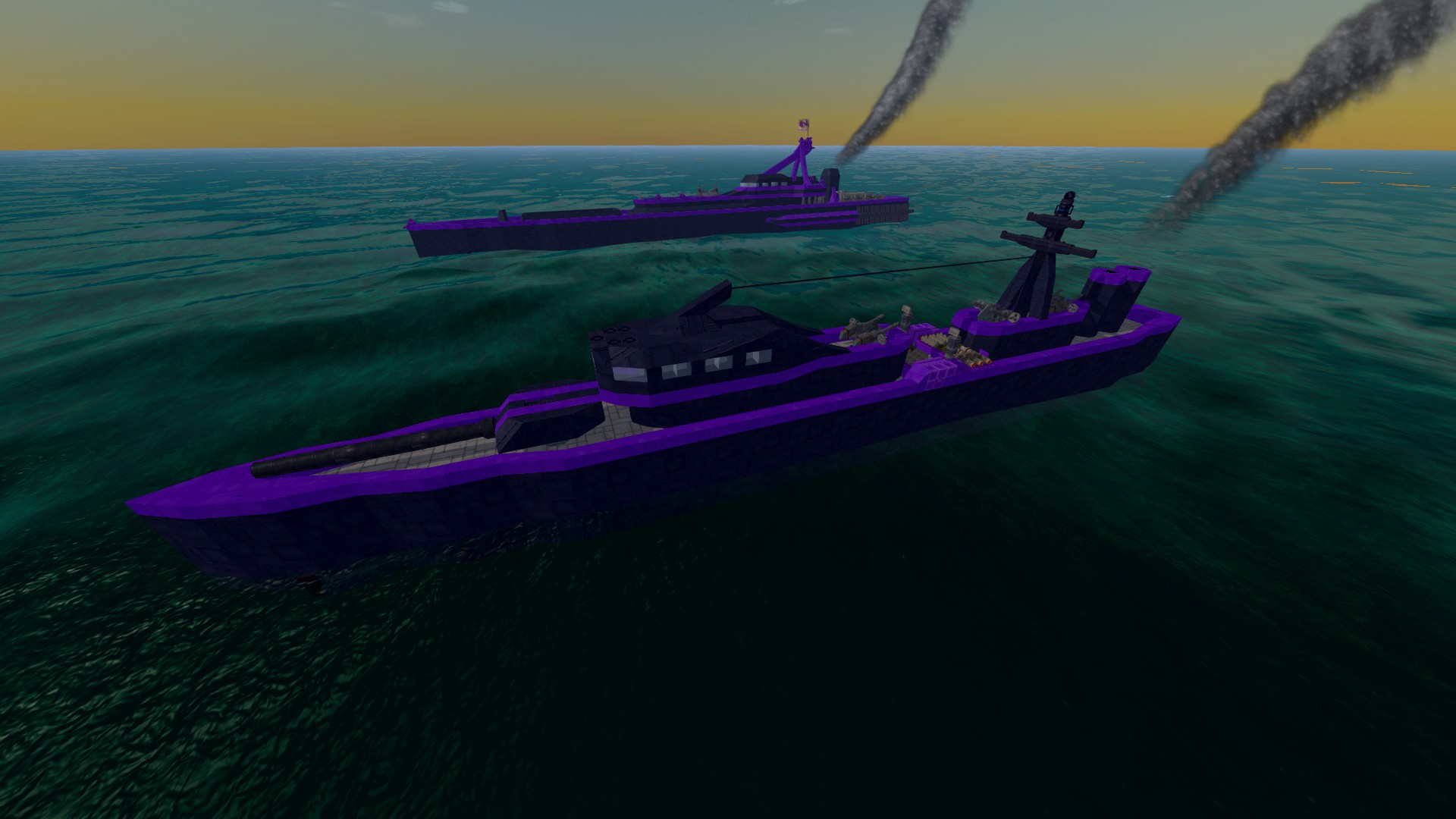 Lore: Due to other destroyers becoming increasingly out of date, the need for a replacement was quite high. Due to the heavily armored subs and light hovers this ship tends to find itself up against, it strays away from traditional destroyers in design. (It's the only destroyer I have with a gun above 270mm.)
Weapons: 6 Simple Autocannons, 6 HE torpedoes, and a 500mm 8m HE cannon.
Pros: Quick, Relatively cheap compared to most of the others in this list.
Cons: No armor, weakish weapons.
Achromatic Class Cruiser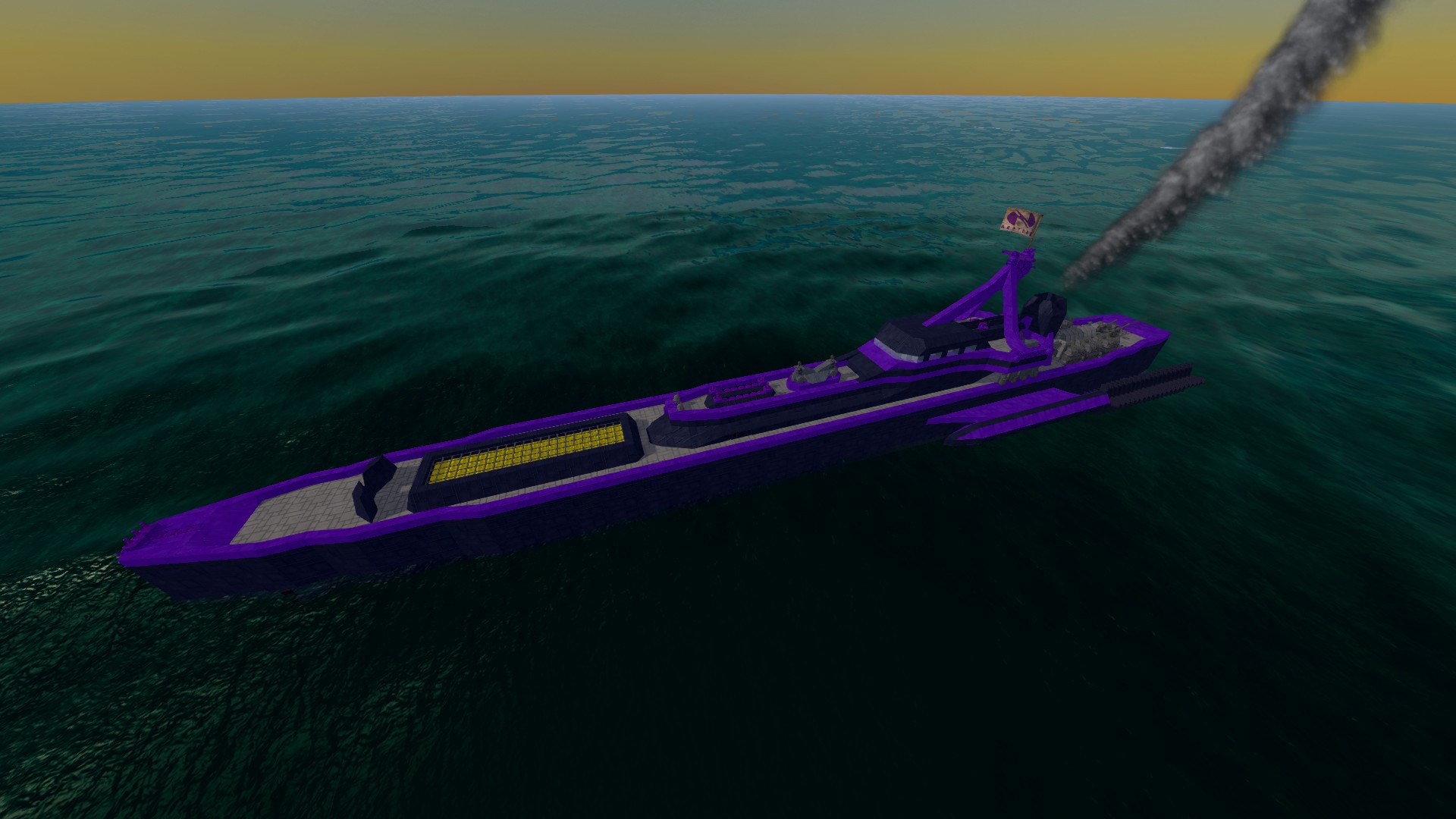 Lore: This thing fills a rather niche role in the fleet. It is a light siege unit designed to strip heavier ships of their weapons and rip apart light ships.
Weapons: 2 simple auto-cannons and a hidden 500mm 8m HE rapid-fire cannon.
Pros: Lams, Pretty good gun, stays at distance, fast.
Cons: Not too impressive armor, can only fight targets in front of itself, autocannons have the tendency to shoot the citadel.
Mighty Class Aircraft Carrier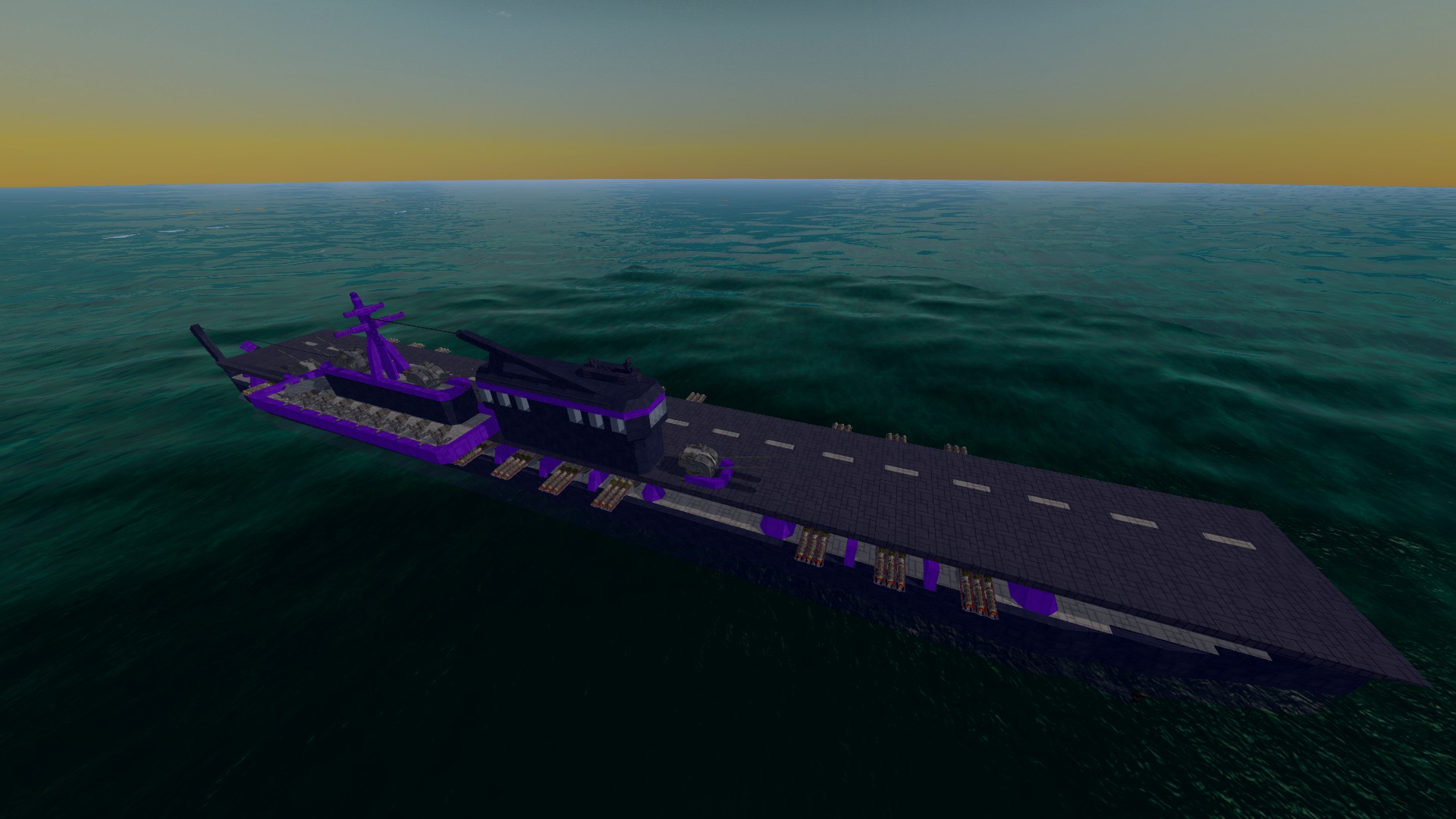 Lore: The need for air support with this faction isn't that high, but it is always welcome. The Mighty steps up to the challenge (if there is one) with decent AA and great anti-sub.
Weapons: 60 7m HE torpedoes, 8 simple autocannons, 4 dual Flak AA guns.
Pros: Buoyant, Stays at a distance, nasty torpedoes.
Cons: Small flight deck, laughable AA.
Palace Class Battle-Destroyer-Thingy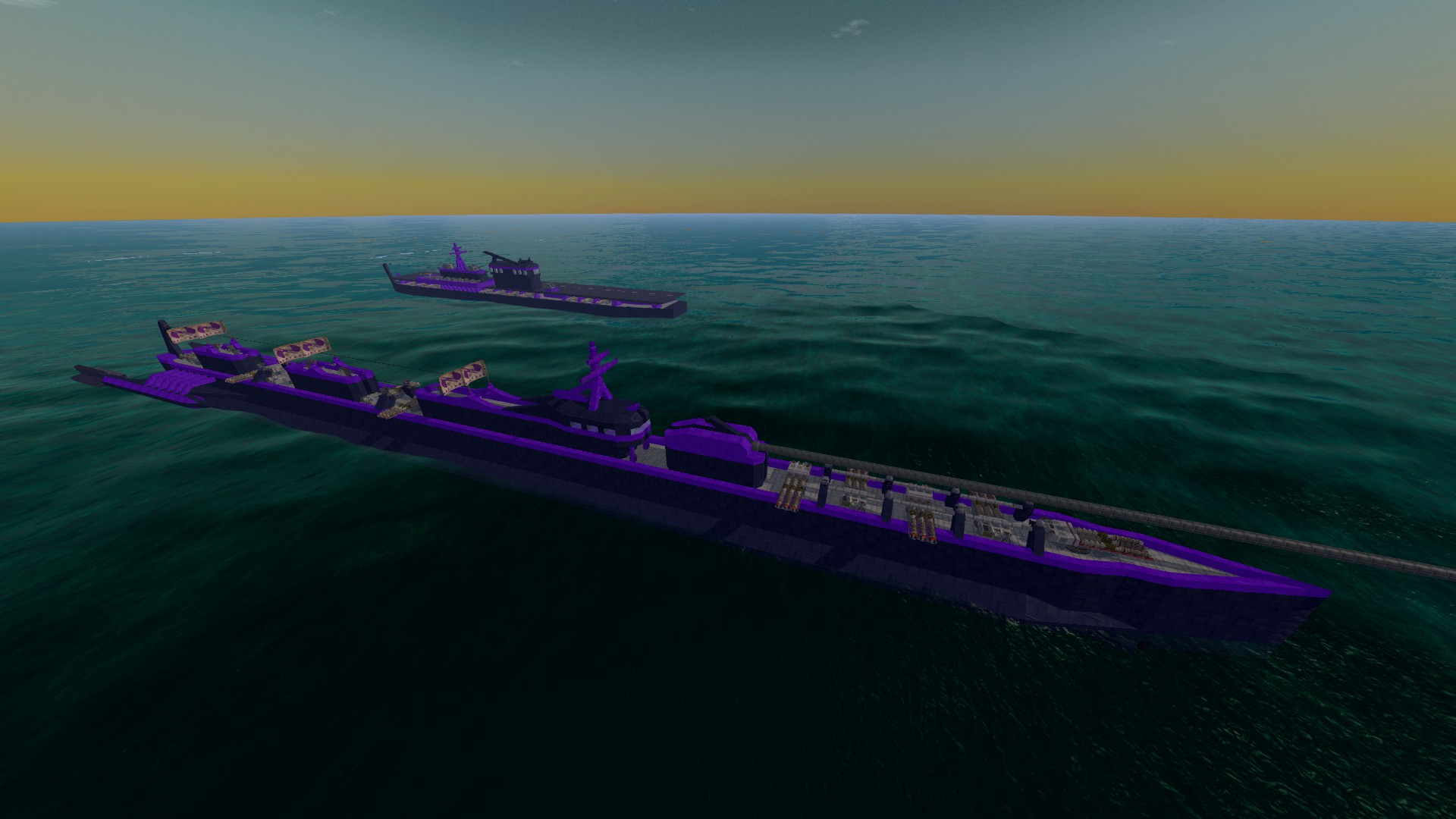 Lore: This is what 3 hours of swing music plus late at night plus lots of sugar equals...
Weapons: 30 7m torpedoes, 4 simple auto-cannons, and one 500mm 8m HE cannon that can fire a good ol 200-something shells in a single reload. (They come out in what almost looks like a stream...)
Pros:
*Enemy Spotted*
Captain: Fire the main cannon!
3 seconds later.
*Enemy Deleted*
Cons: No armor, blows up nicely, trash anti-air.
Fun Fact: Palace and Mighty got their names from Caravan Palace and their song Mighty. Achromatic got it's name from a Vocaloid song and Pity got it's name because of it's pity-able fire rate.