2018-01-02, 10:40 AM (This post was last modified: 2018-02-03, 11:18 AM by ciaranhappy.)
Mods Required:
After Cataclysm Core
After Cataclysm Railings
Turret Heads
Deco+
By far the largest ship i've ever built, her guns are very small for its size but it makes room for large amount of AA. Its AA is only half decent at its AA role however, from my testing i've found it only seems to be weak against aircraft. So it can carry two aircraft, it does not come with them, since i failed at making an aircraft for them.
Also, my first unsymmetrical build!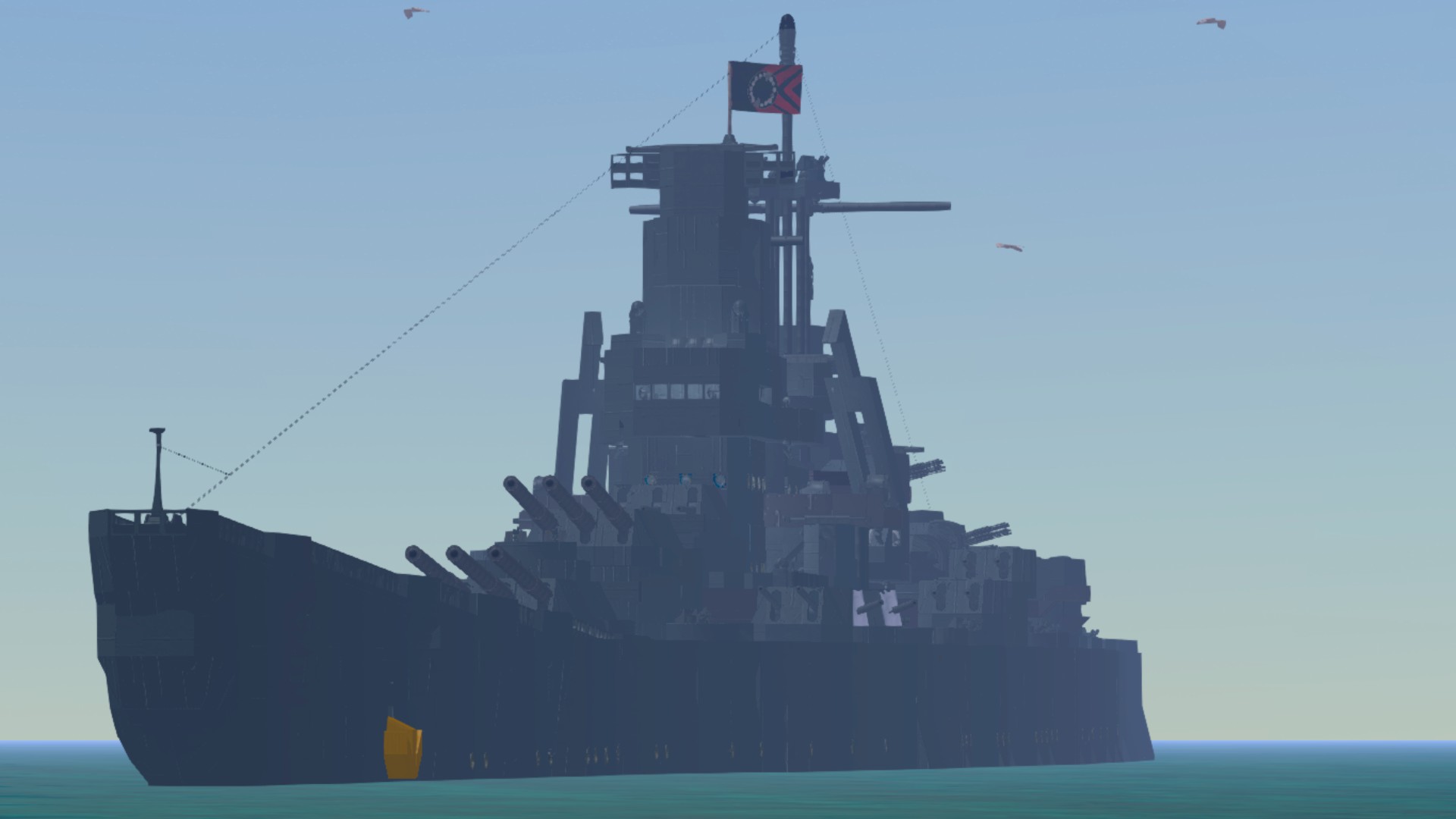 Stats
Max Speed
5.40 m/s
Length:
266 meters
Width:
39 meters
Armament
Primaries
12 420 MM in 4 turrets
Secondaries
3 179 MM in 1 turret
8 172 MM in 4 turrets
16 236 MM in 8 turrets
AA
12 26 MM in 6 turrets
4 18 MM in 4 turrets
16 type 95 autocannon
17 Oerlikon 20MM autocannon
Armour
Belt
1-5 meter w/ spacing
Citadel
12-15 Meter w/ spacing
Superstructure
1-4 meter
Barbettes
1-2 meter