It's been what? Two years? Three? Since I made a build of mine public... Well here's one now.
If you want to skip the malarkey and just get it, then click dis
And as one could see by the the thread name... It is Musashi in her 1944 Battle of Leyte Gulf configuration.
Controls that I can remember:
Arrow keys for movement
Cruise Controls:
"T" is forward
"Y" is stop
"U" is reverse
It's got my usual attention to detail, like livable interiors and other similar things. I'd just let the pics speak...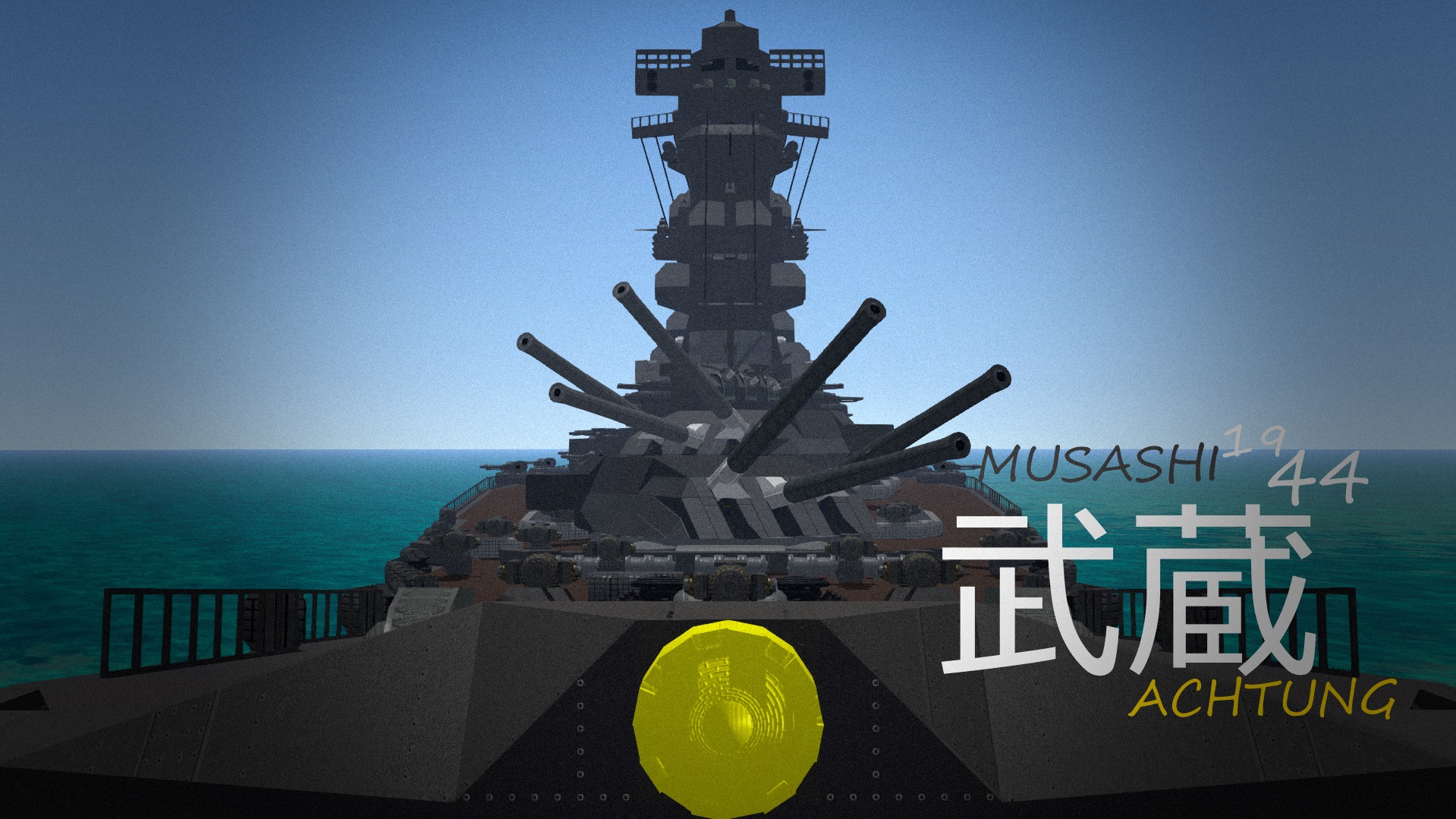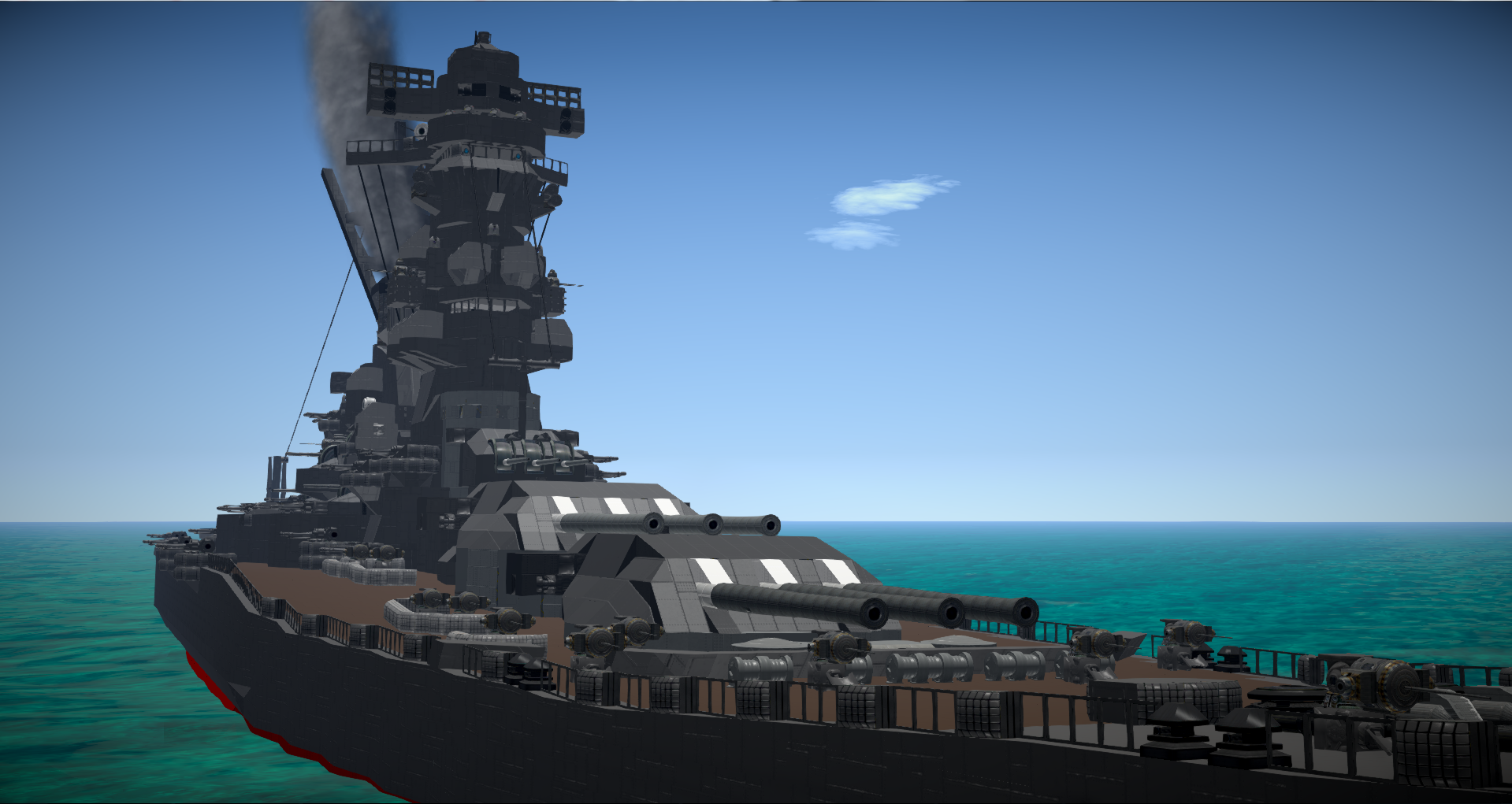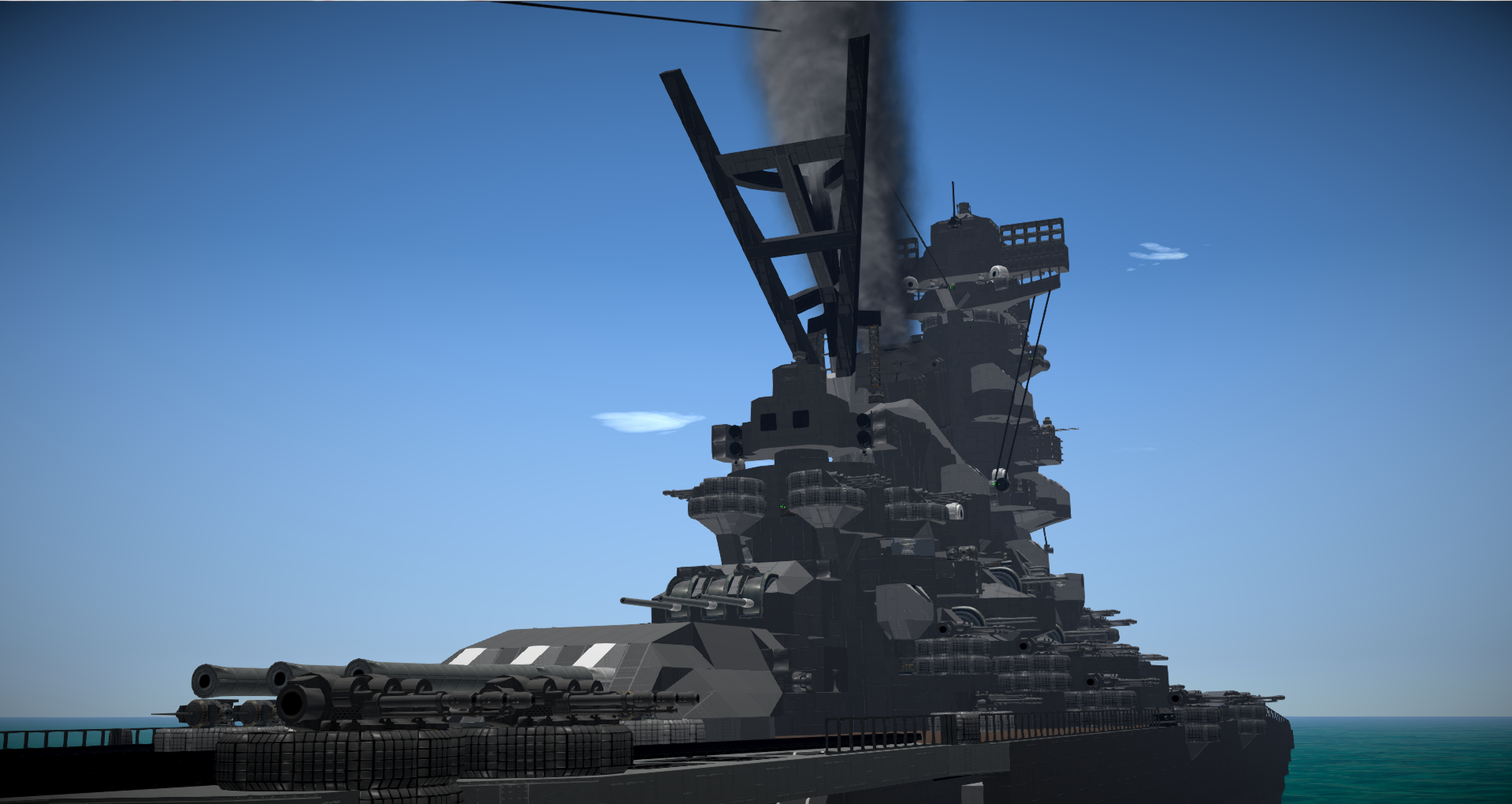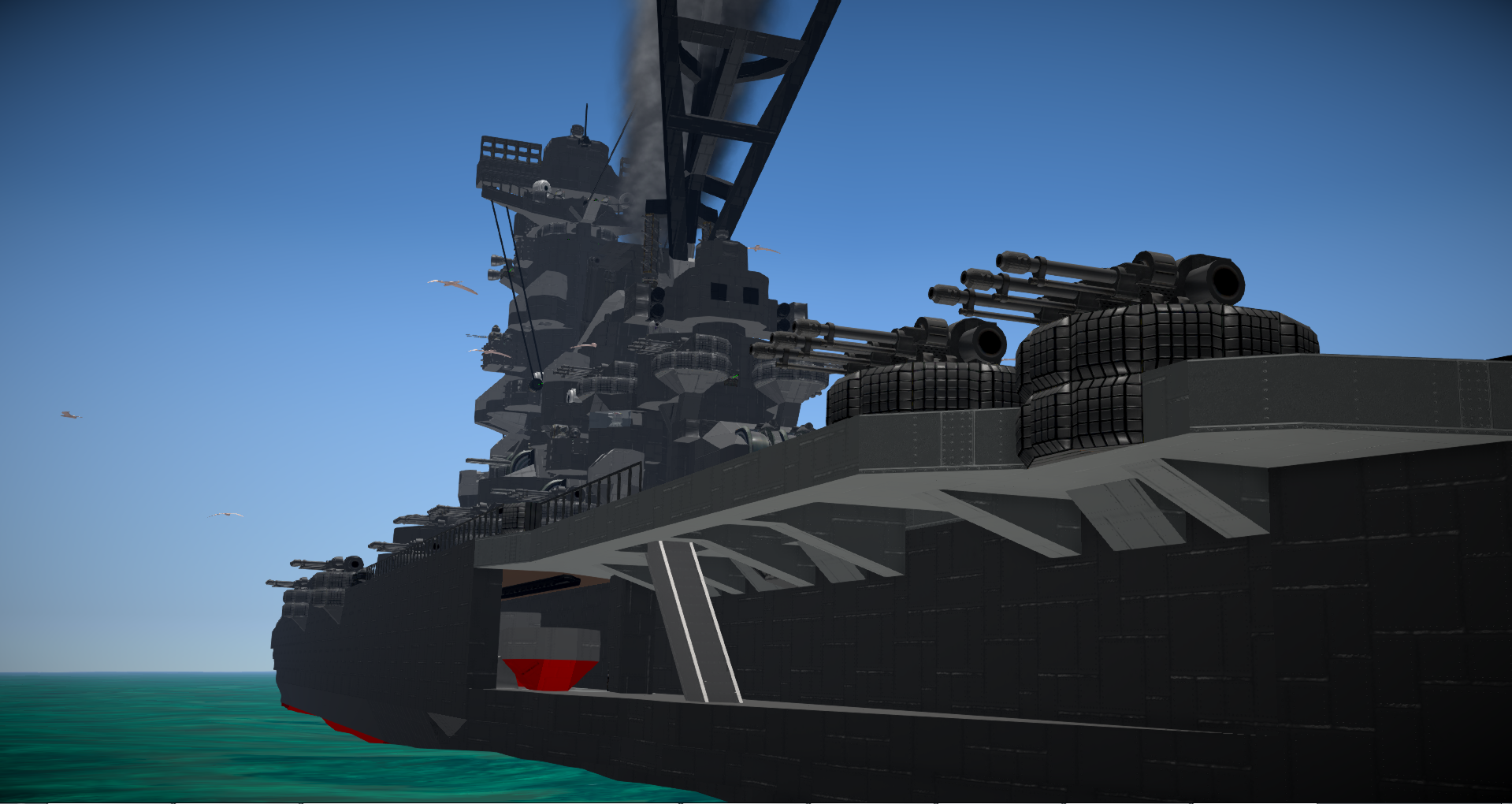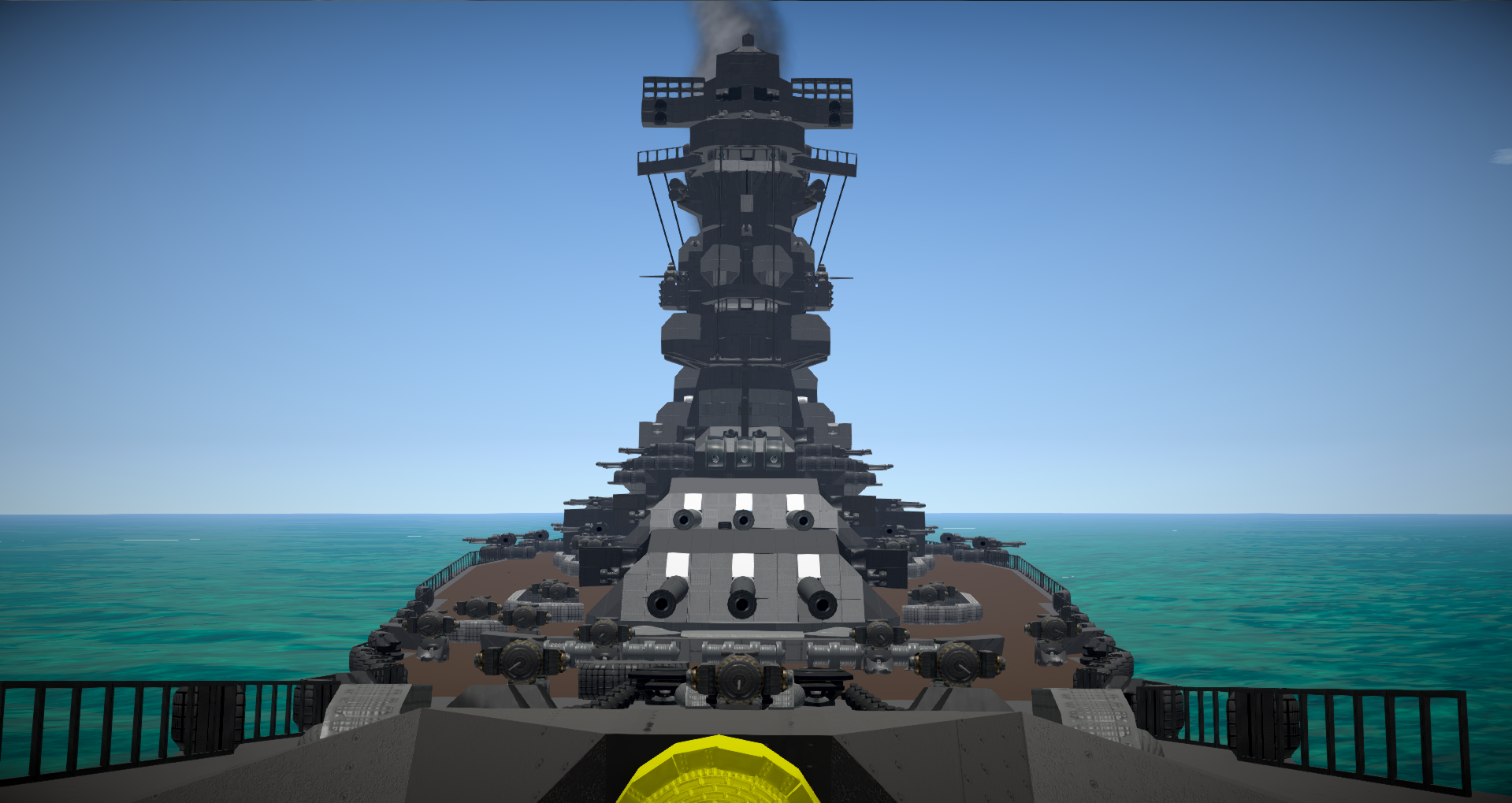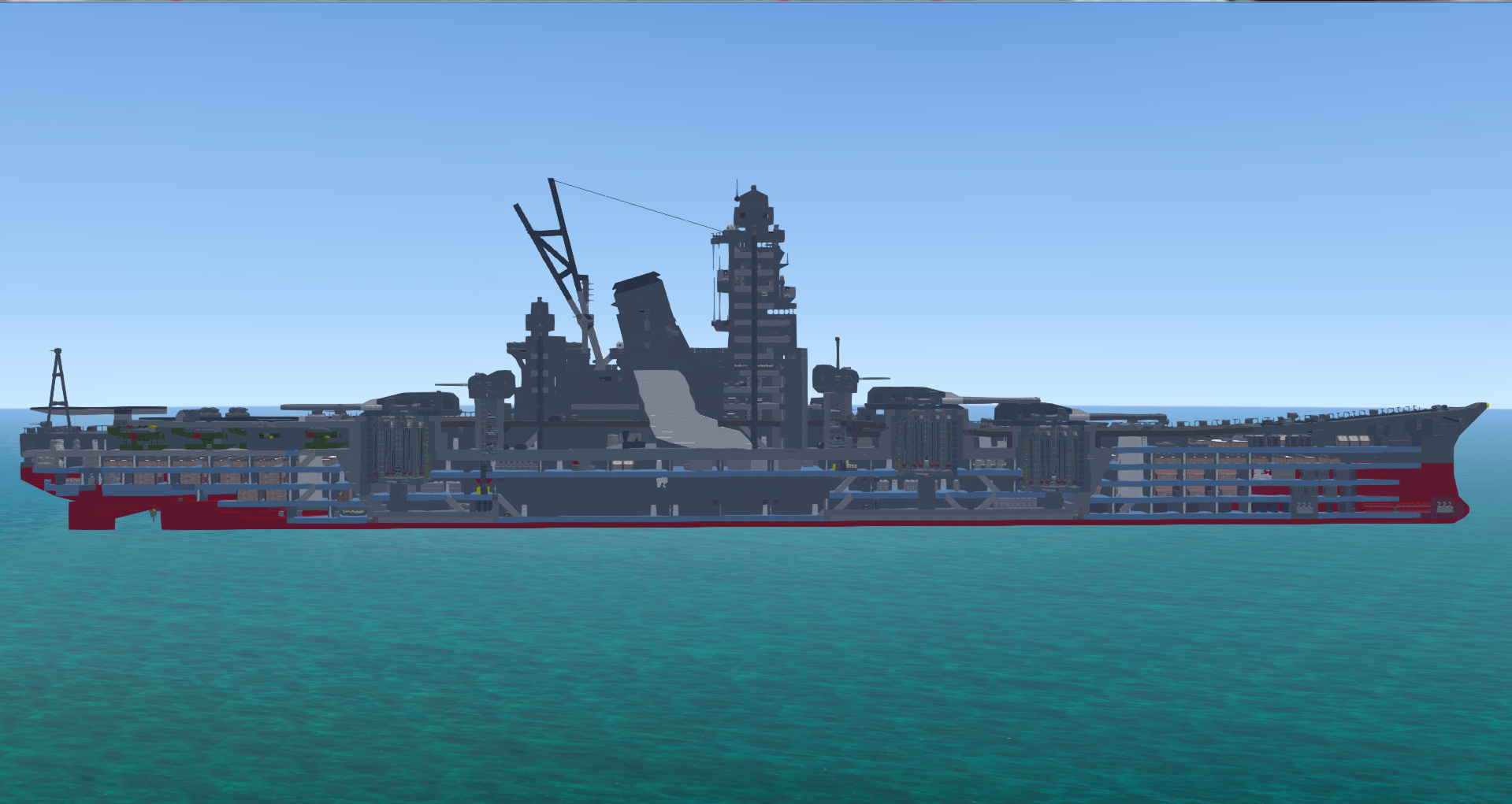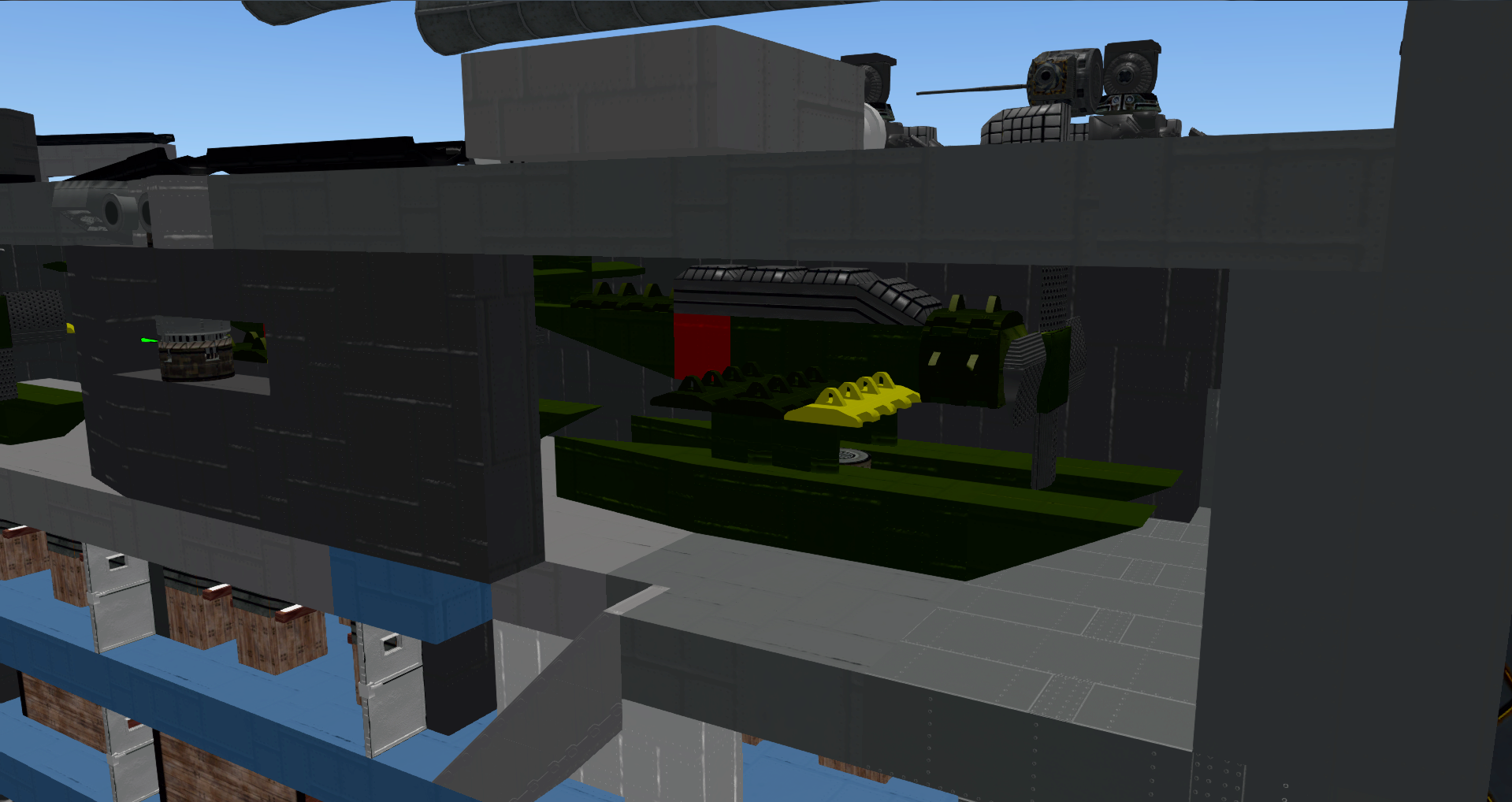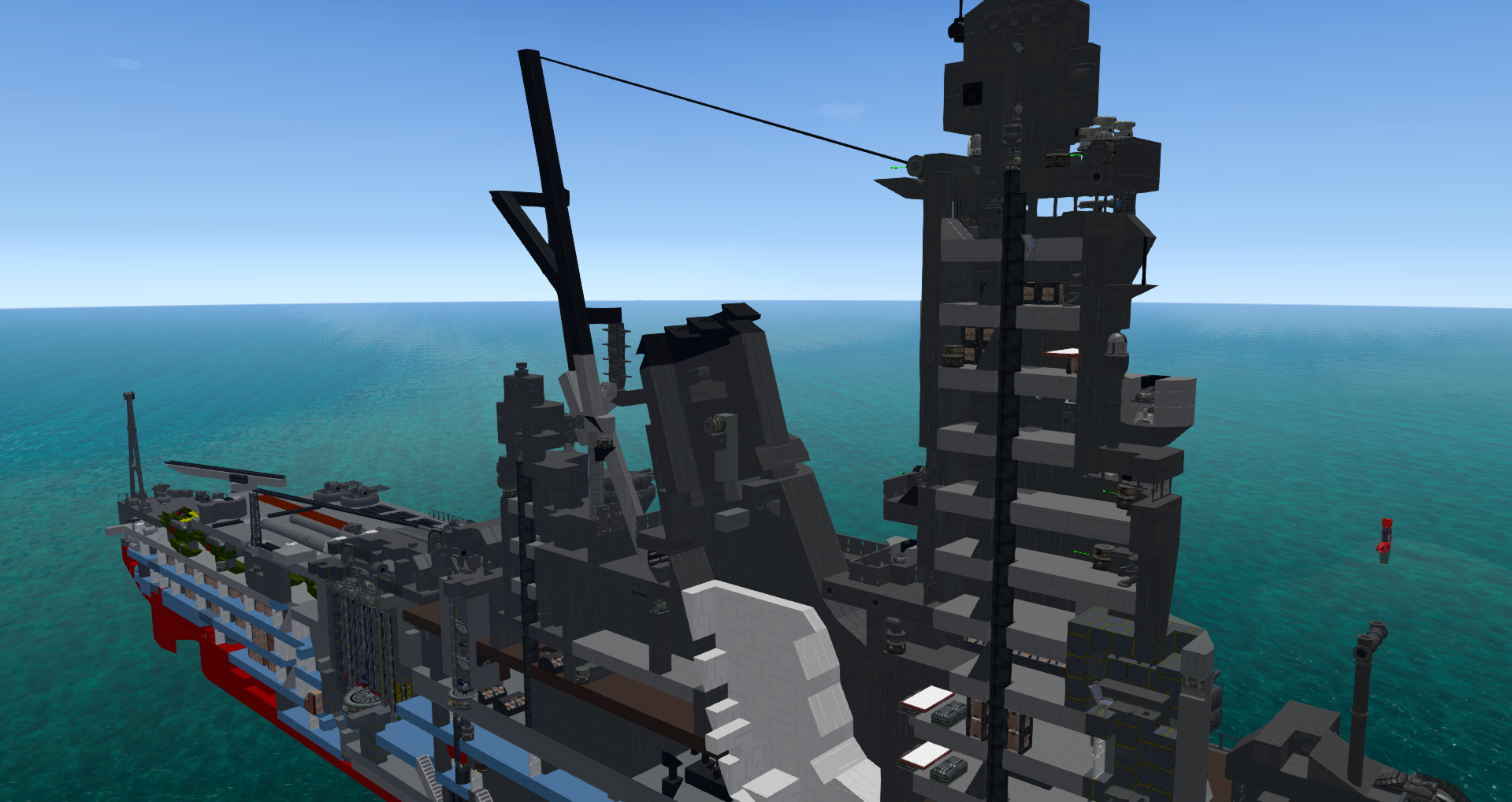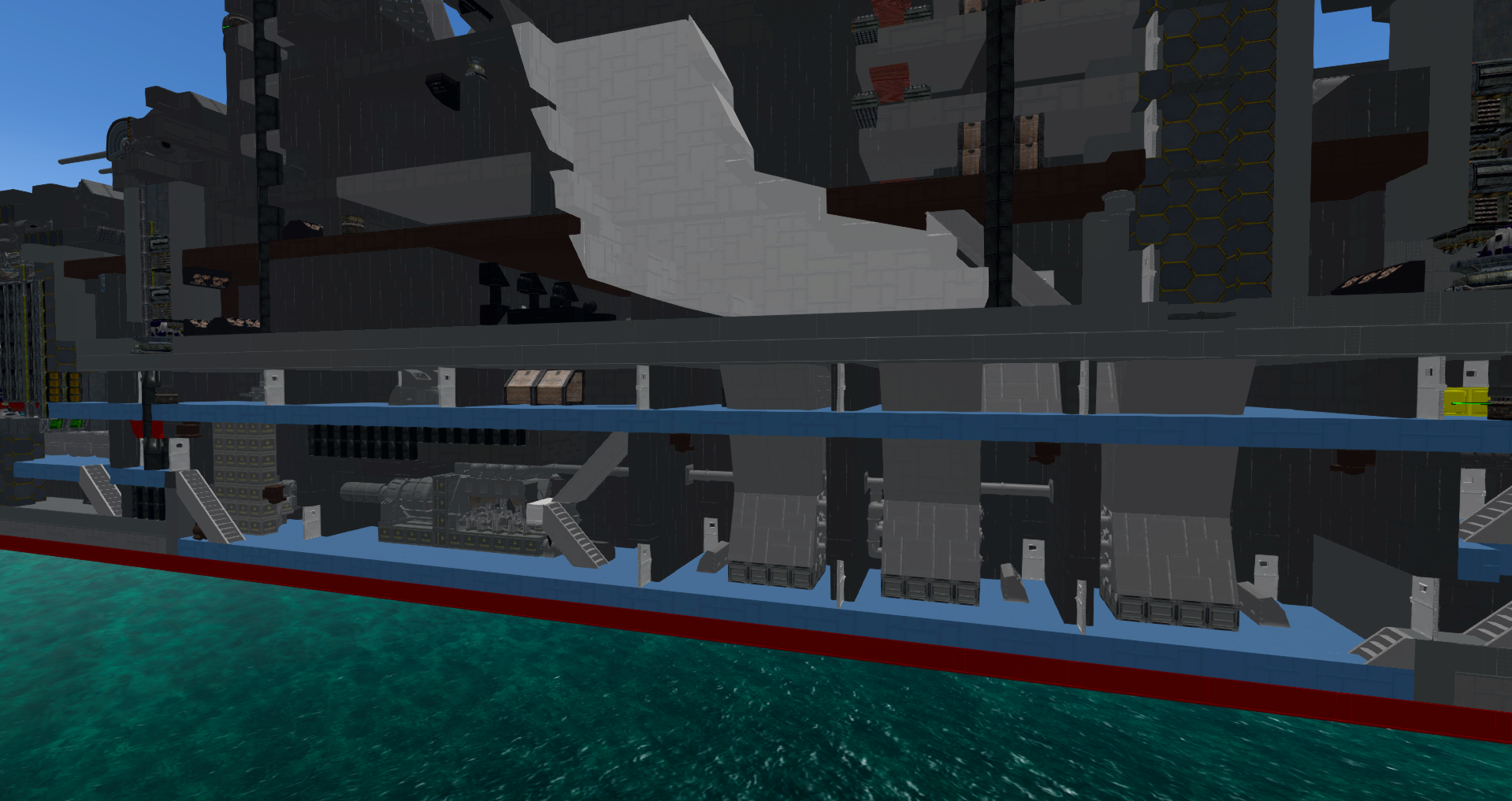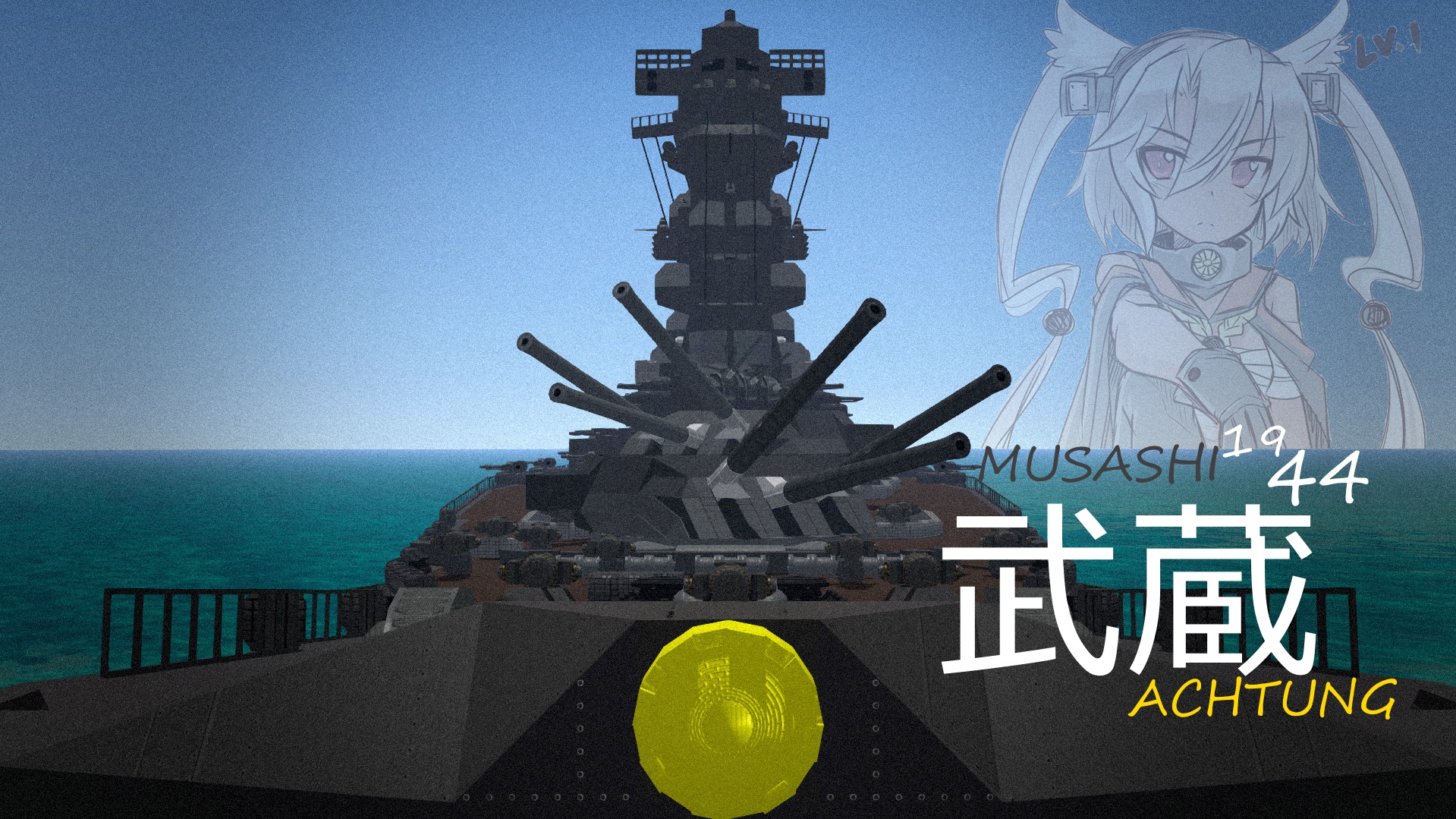 As to why she's a Lvl.1 on the last image... Well she sank without actually engaging ships... So no exp... No levels...