2017-10-22, 04:08 AM (This post was last modified: 2017-10-22, 04:10 AM by ReturnOfIcey.)
Whelp, may as well hop on board the adventure narration train and post my mishaps in adventure mode here. I know the image resolution is abysmal, that should be fixed in the coming weeks as I upgrade my PC.
So, let's go. Adventure 1, my first ever attempt.
10 Minute Mark
After a brief bout of pondering just what I wanted to do, I slapped down some simple engines (single carburetor and cylinder) and got to mining. Taking inspiration from
Paintminer's
adventure playthroughs, I decided to use turreted simple lasers. An ammo storage is kept on the pontoons to the sides...not very safe.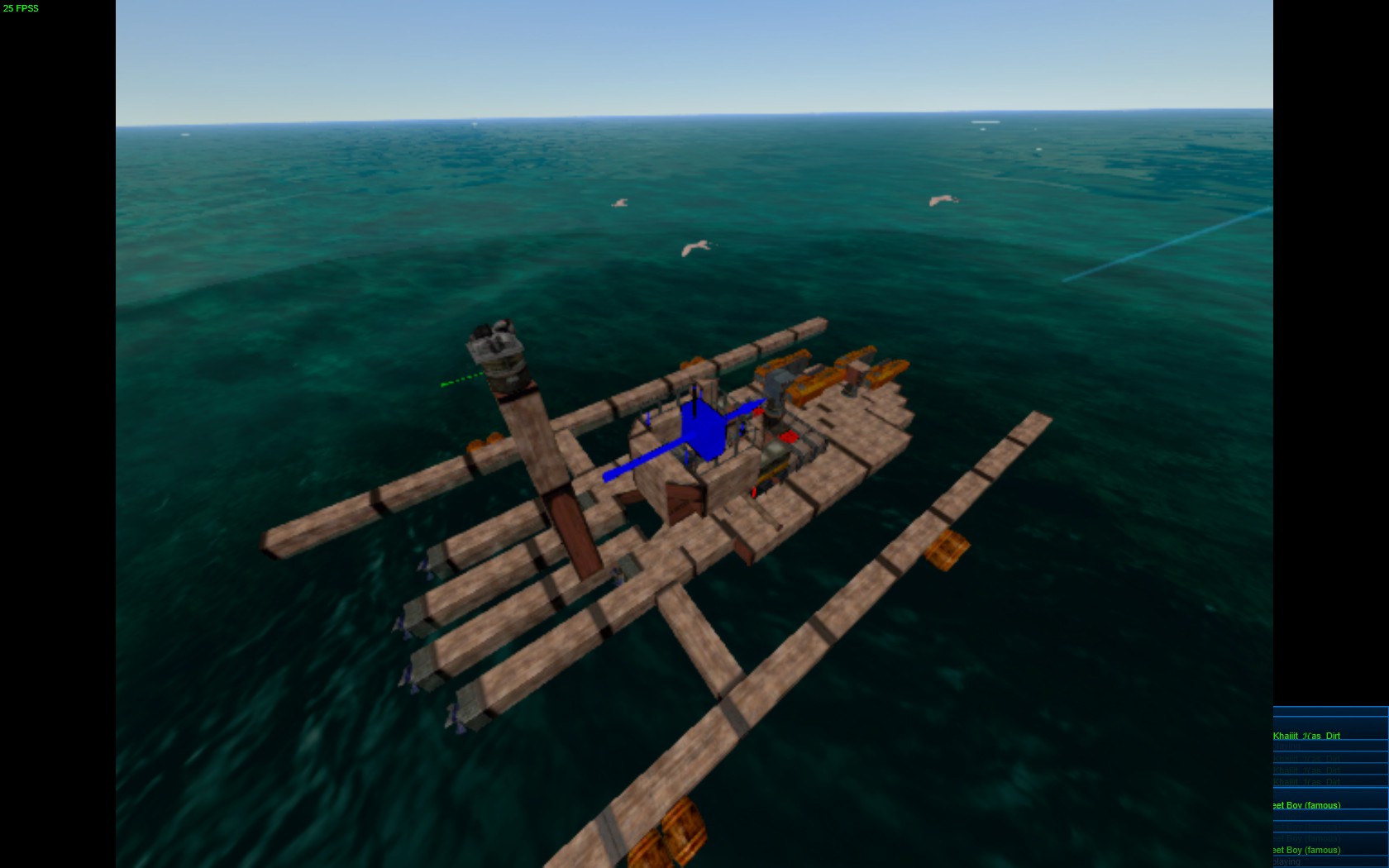 Maybe I should work on my visibility in here.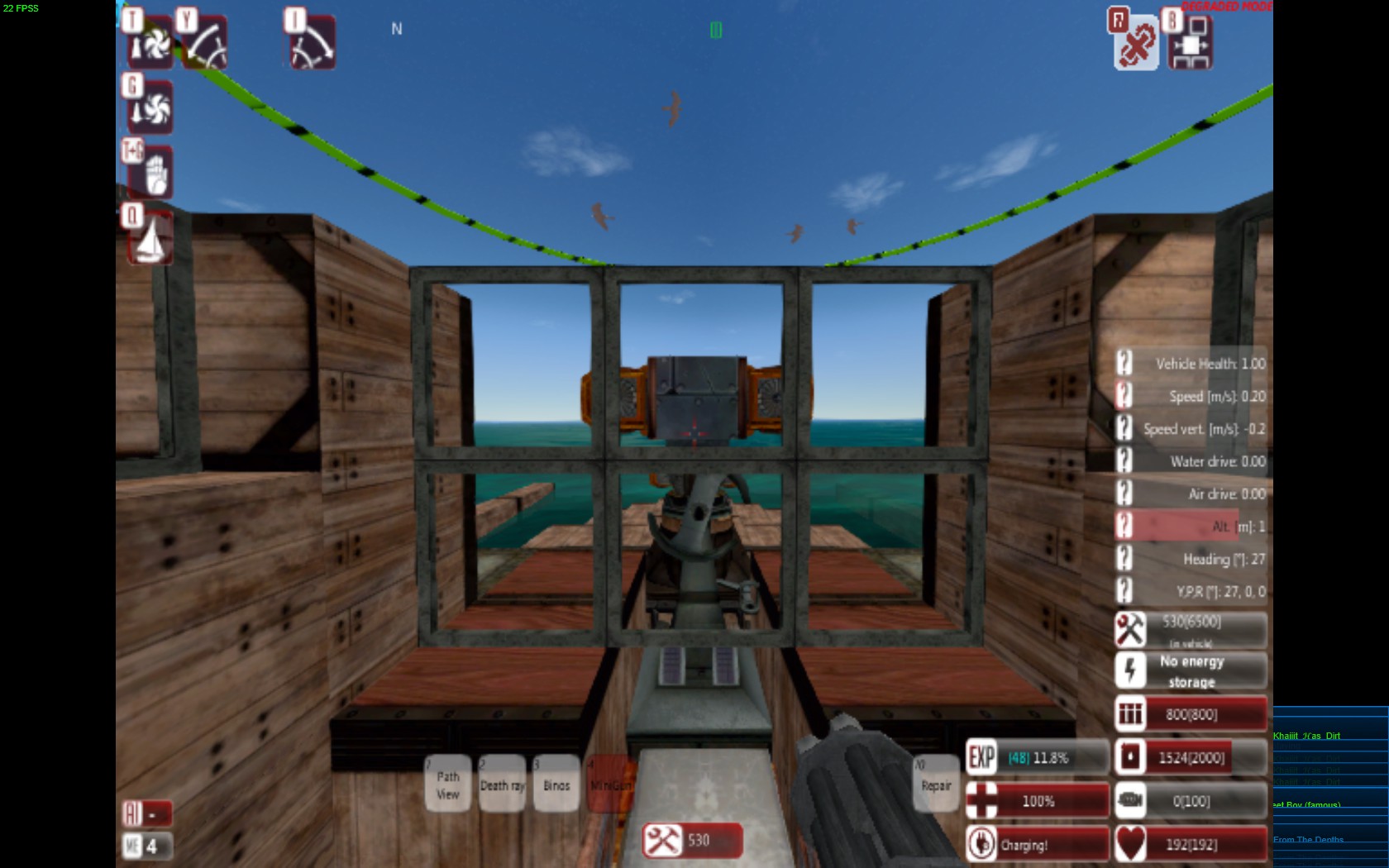 15 Minute Mark
Whilst building, I spot a red mark on my hud. My AI system wasn't detecting it, but I was still worried, A LH craft is never good. After noting the extreme distance between the two of us, I relaxed a bit, and resume construction as usual.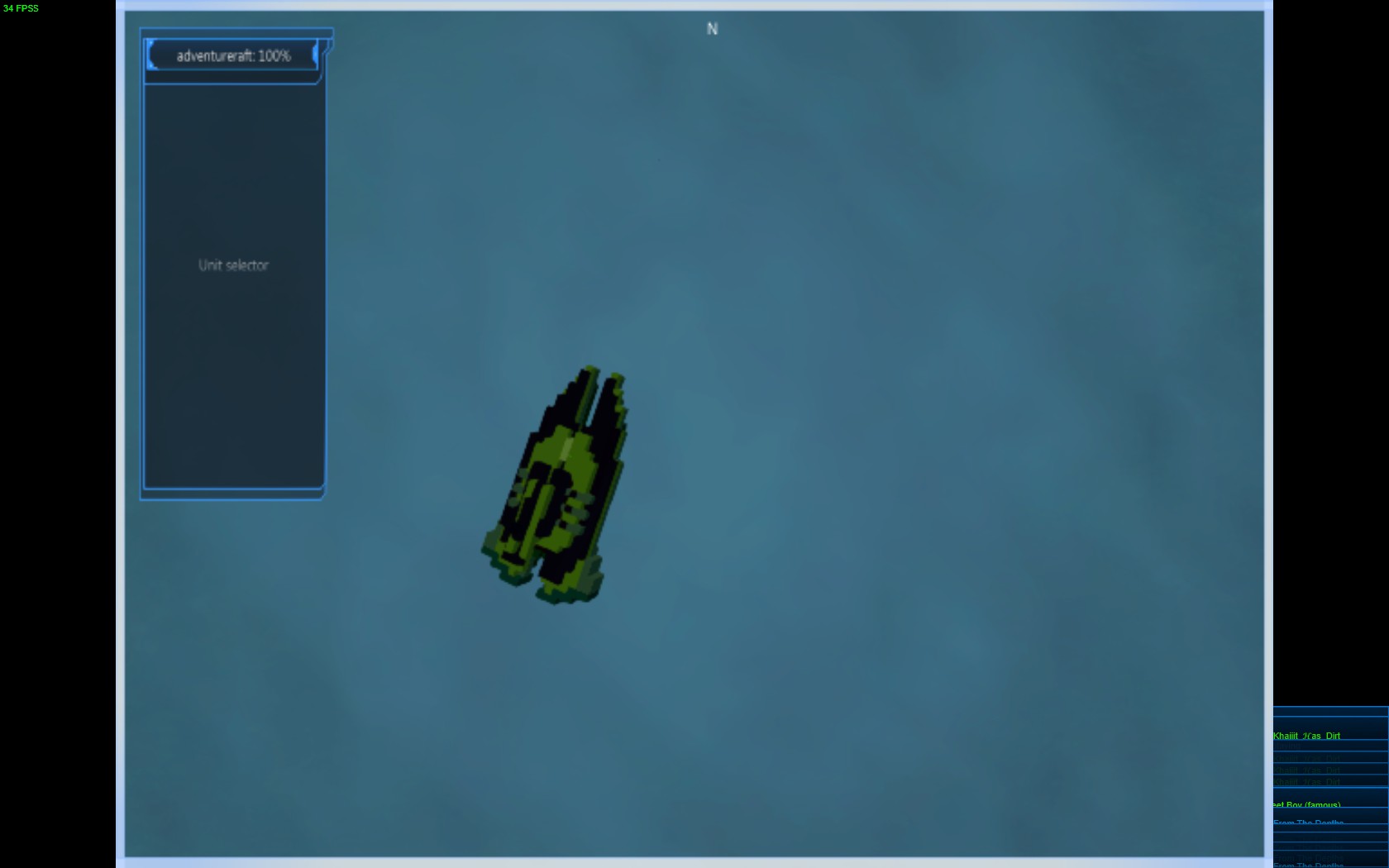 17 Minute Mark
Whilst working on the internals of my little boat, which I decided to name the
Hope
, I noticed this little buddy on the horizon. It was time to spring into action!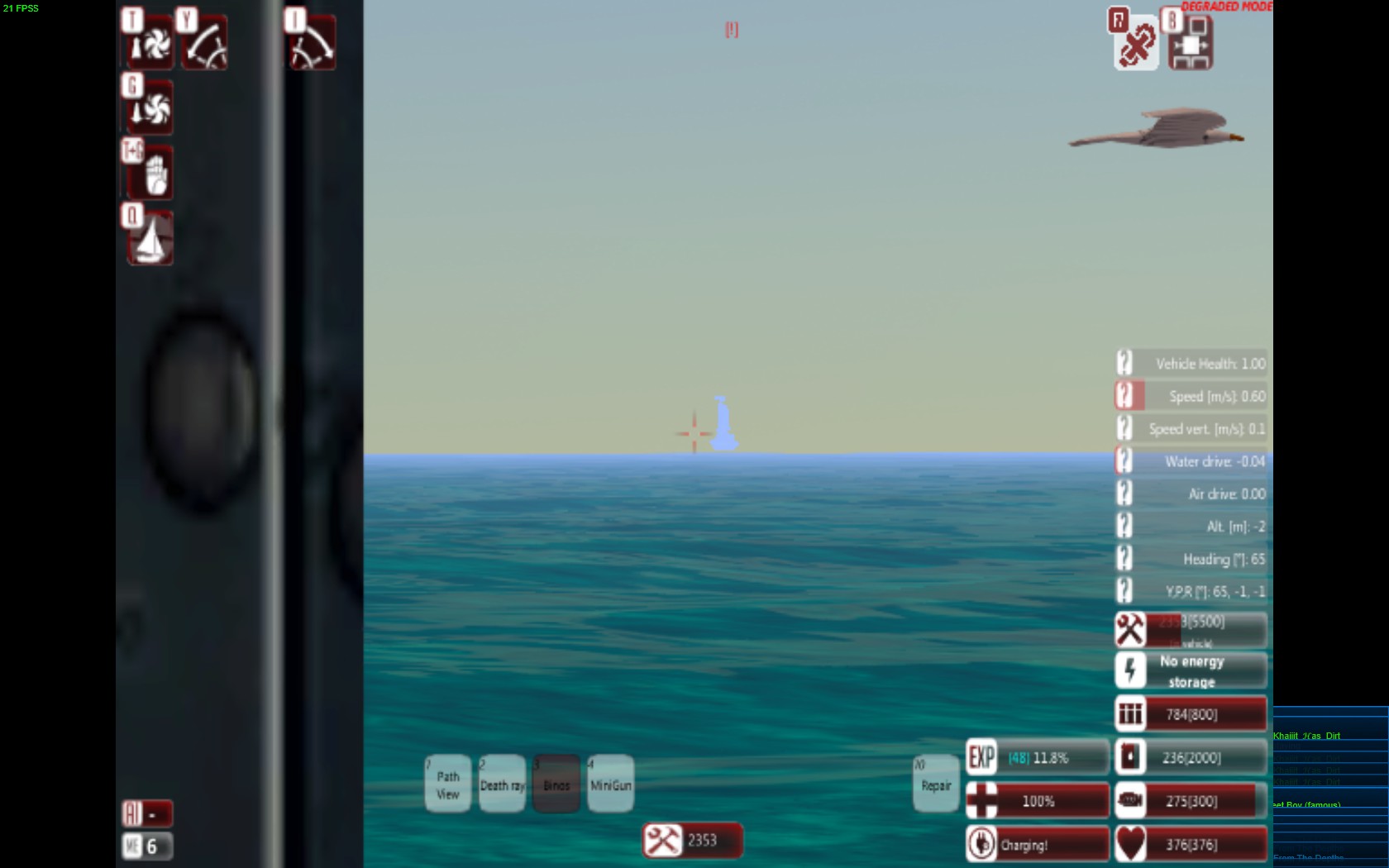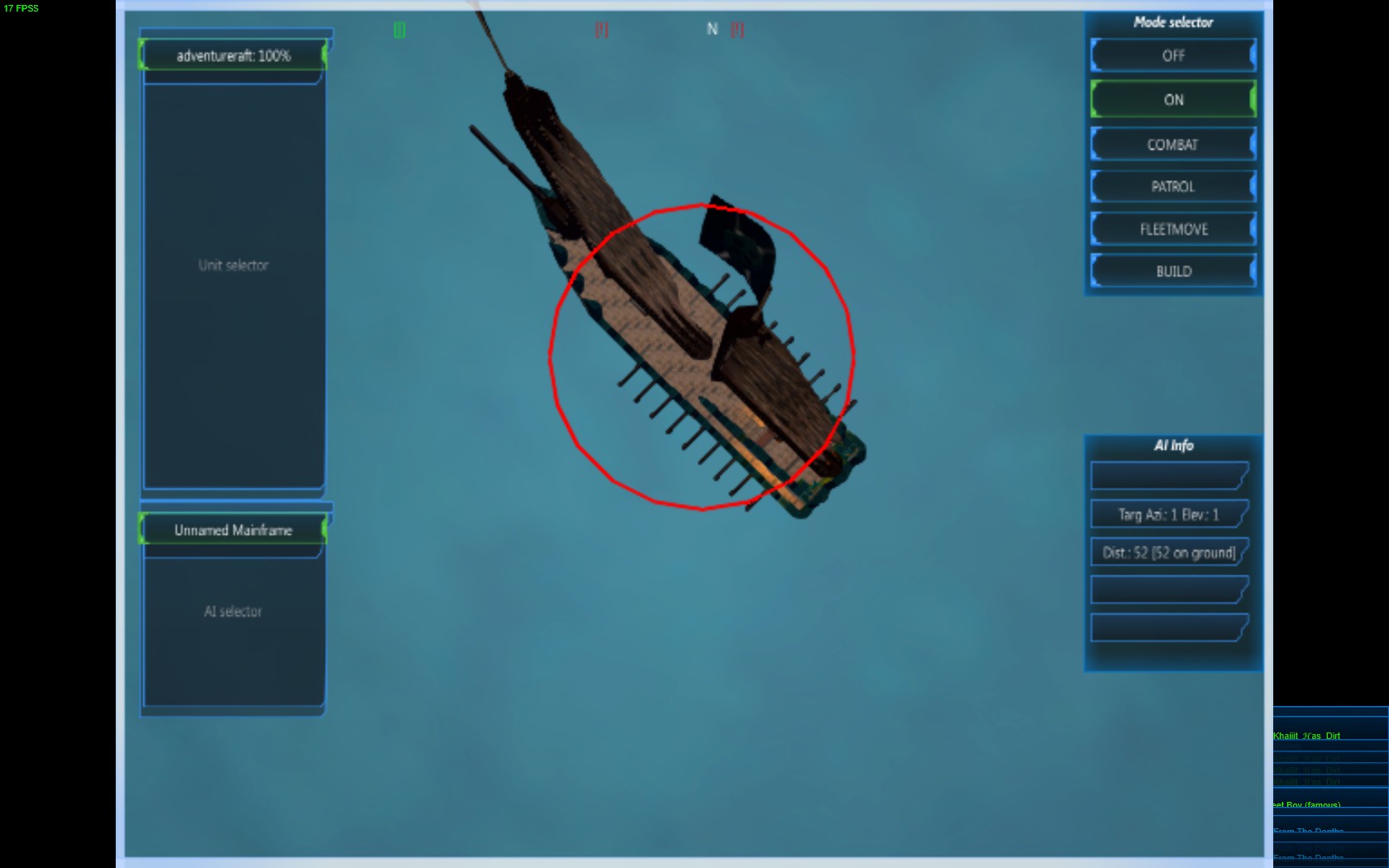 Giving full control to the AI, I prepared for my first battle in this new mode.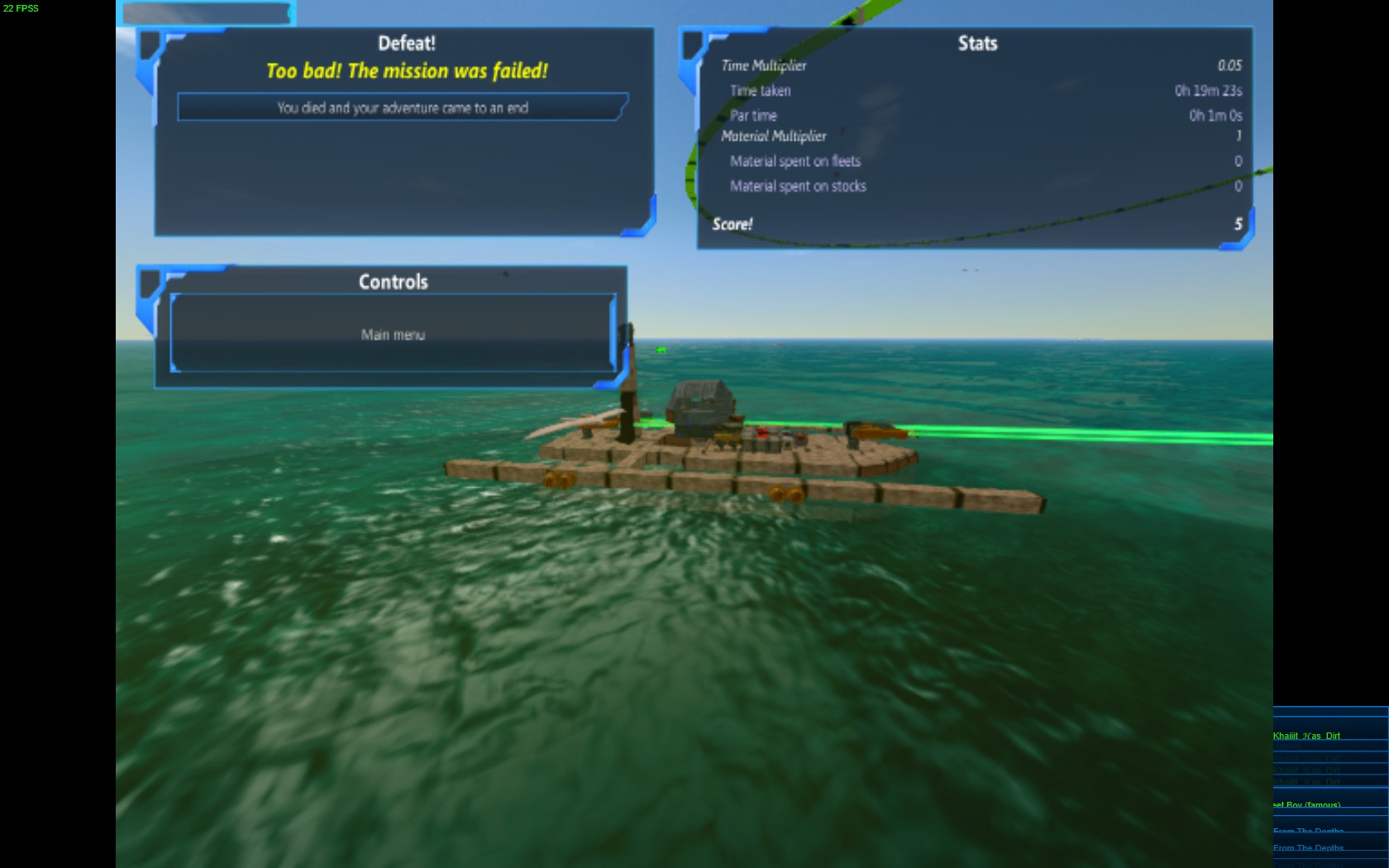 ...oh. Apparently, my AI decided to ignore the failsafe that I am certain was placed on that LWC. Oh well, time for take two.
Total Time: 19 minutes
Kill List: ---
In the end, it boils down to two simple choices- either you do, or you don't. You'd think with all the problems in this world there'd be more answers. It's not fair, but that's the way things are.