I'm writing this as a result of some of my more inventive ideas and testing results, and one could almost consider it as a pseudo-complaint about the current state of particle weaponry and how they function - and how currently (though of course all in all it may be just me) they are really niche in function despite all the supposed customisation options provided.
I'll explain what I mean below.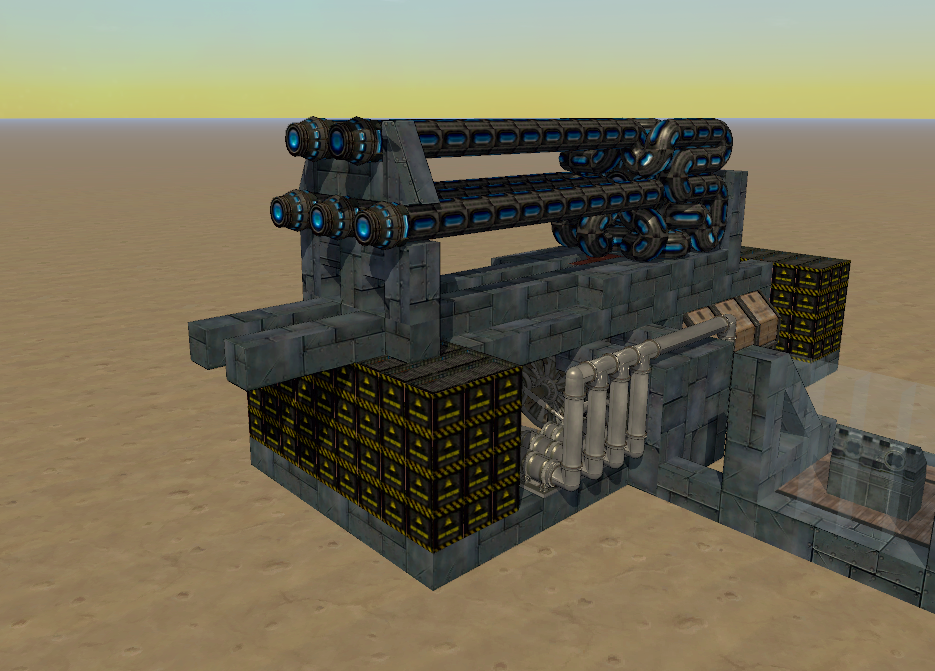 This is my testing particle cannon ... thing. The name is non-withstanding, but I built it with the purpose to test out the concept of a fast firing, short range, high damage particle array. Much like a lightning shotgun. Or a tesla coil. Because those are fun. It's fitted with five tubes of near-equal length (as close to 32 as possible) each ending with a secondary particle lens for even more beams.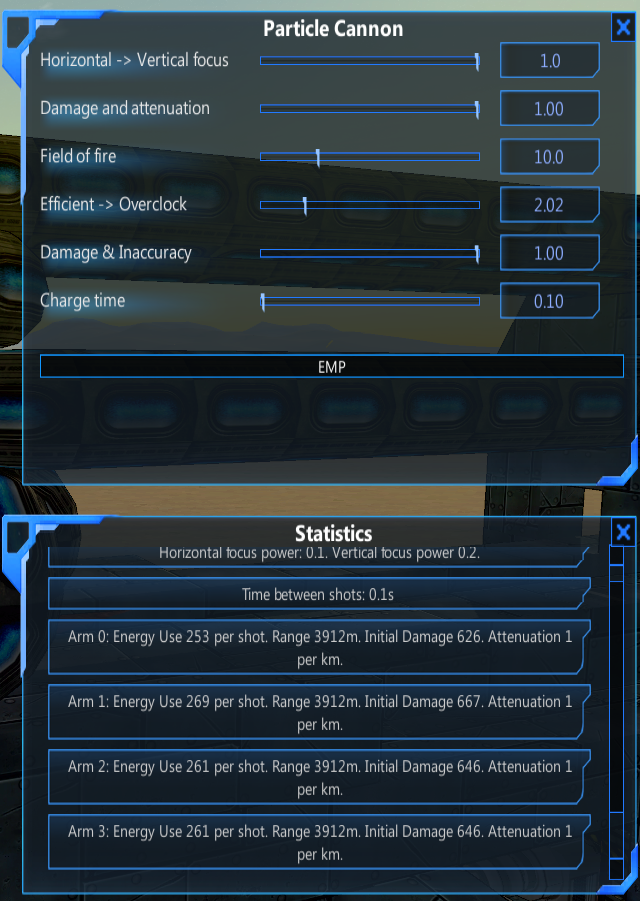 I calibrated it for EMP effect, and the settings shown. As one can see, it is giving estimates of a four kilometre range. Fast firing, and high damage yield at the cost of accuracy.
And this is where things get weird.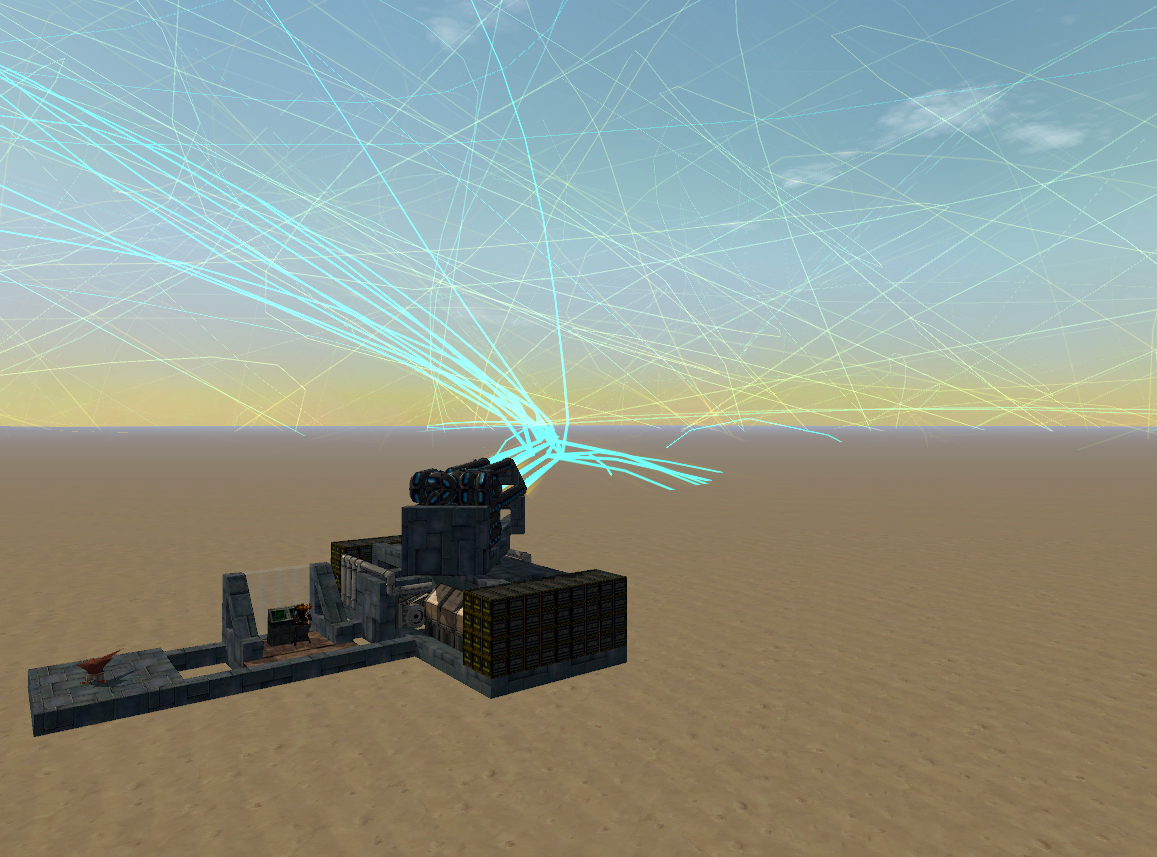 As you can see, that four kilometre range is not at all an effective range.
- And in fact, probably doesn't even have an effective range of over 50m because of how the particle cannon figures out it's 'inaccuracy.' As shown the particles fire straight forward in a beam before the inaccuracy then kicks in. This effect looks something like this: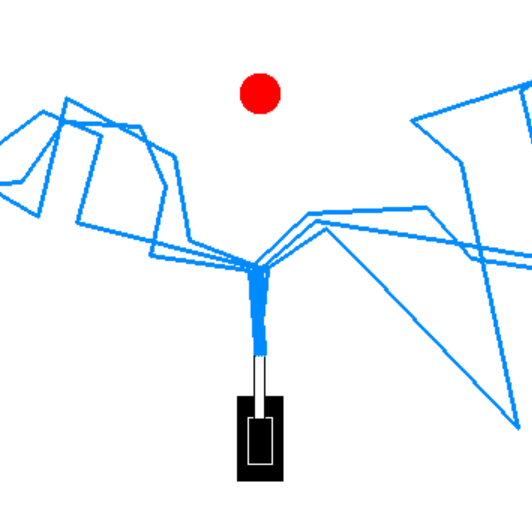 The particle beams fly off in haphazard wild directions literally miles away from their target, which makes the weapon absolutely useless - with more explanation to why coming up after the next batch of testing.
Why not we try actually hitting something for once, then, and set the slider the other way so as to maximise our accuracy and hopefully get something out of our fast fire-rate particle cannon. I calibrated the array appropriately, reversing the damage/accuracy slider.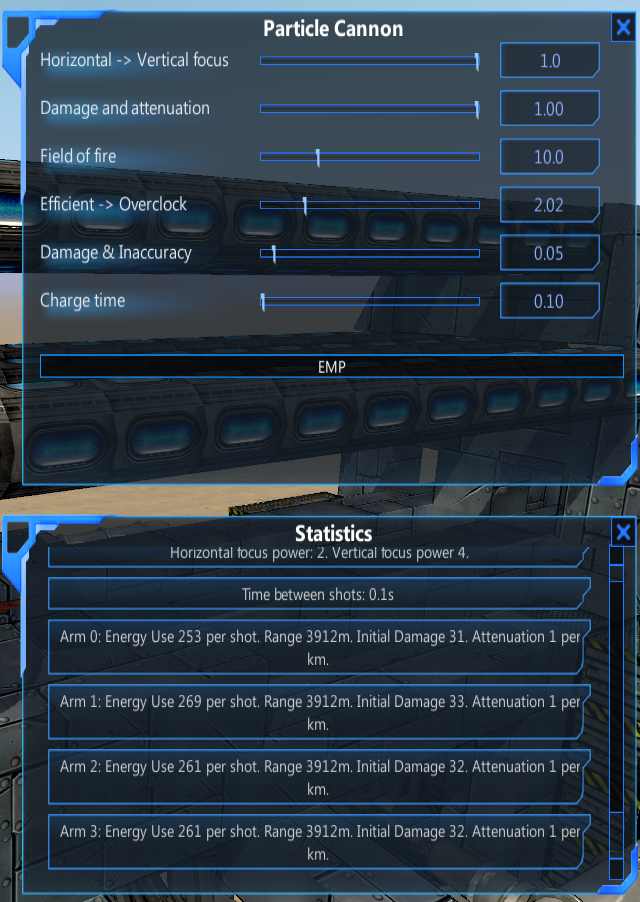 - Which brings our damage from that hefty 600 down to a meagre 30.
Only thing to do now is test our new Partickle Accelerator Cannon and see the difference in it's accuracy compared to the first iteration.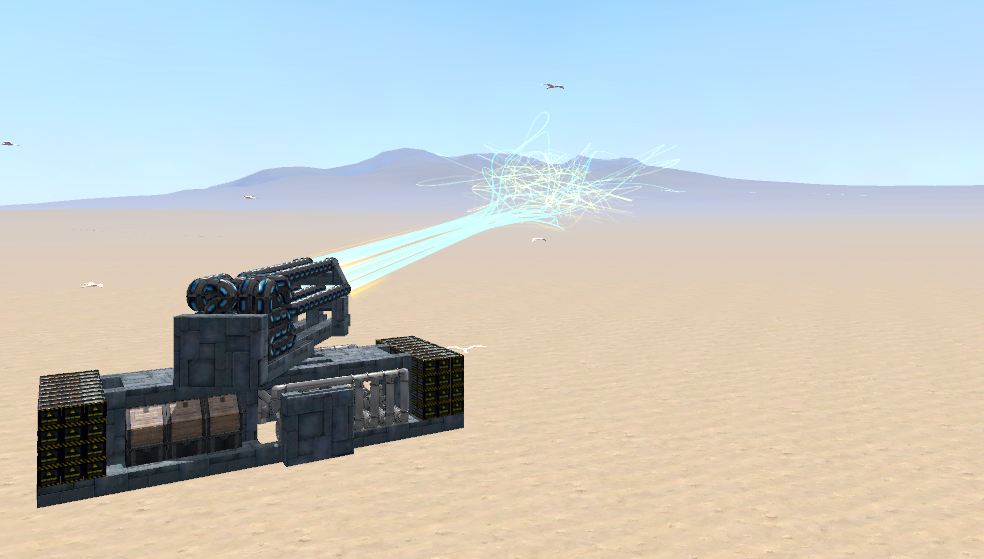 This is the result, which in my opinion cannot justify the now severely hindered attack power of the array itself. However, I have tested this away with maximun charge time with damage set to full - and the playing field changes entirely. The particle cannon is accurate enough to engage easily at kilometre distances, and can fry electronic systems in almost one blast.
And as a final nail on the coffin for particle weapon customisation,
I created a 54mm 6 barreled belt fed advanced cannon weapon to tie against the more accurate version of the fast fire rate cannon (aka, the only one that can hit anything at any decent distance).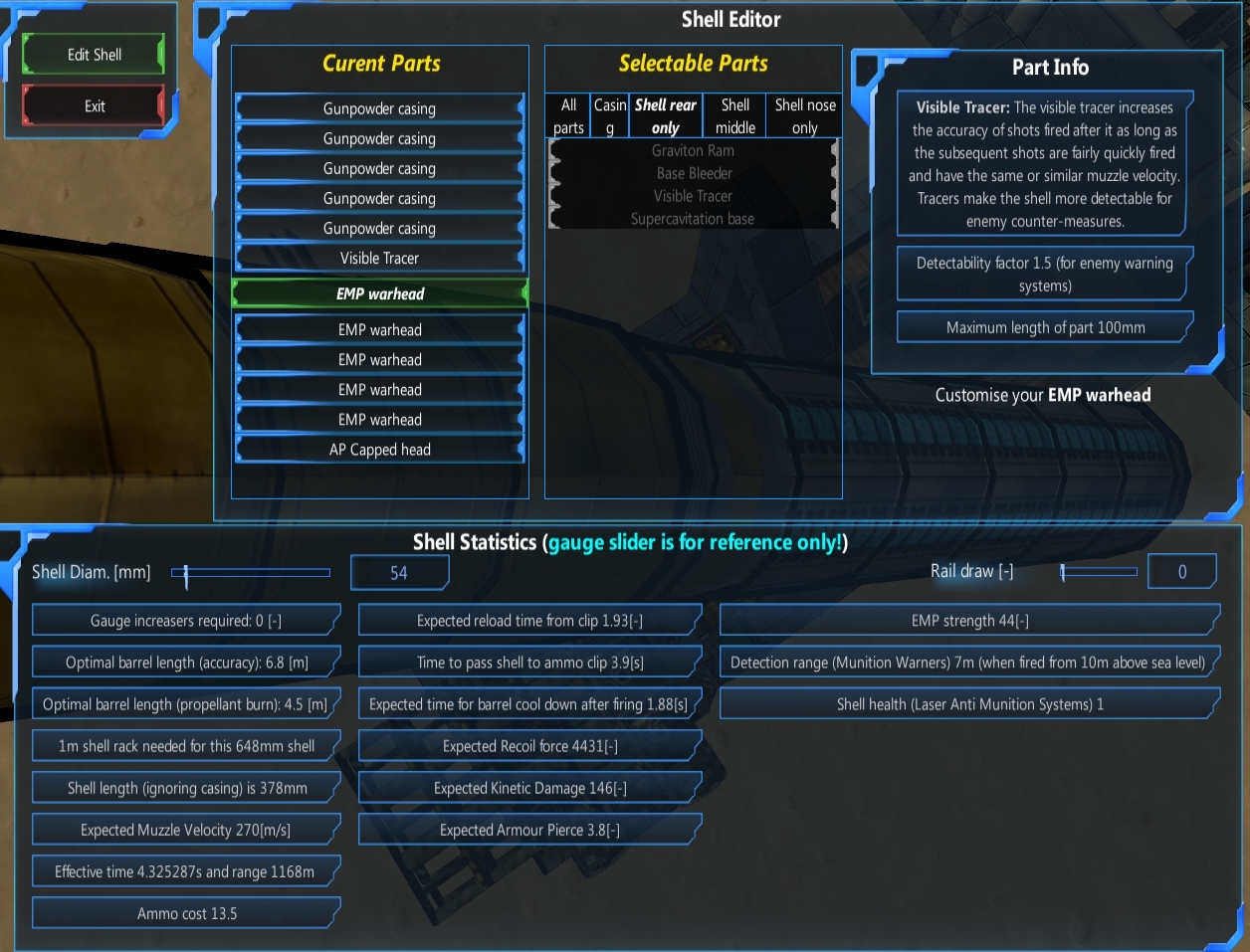 Before I even fired the shell, I already out-damaged the weapon, exchanging the high energy costs instead for smaller ammo stockpiles.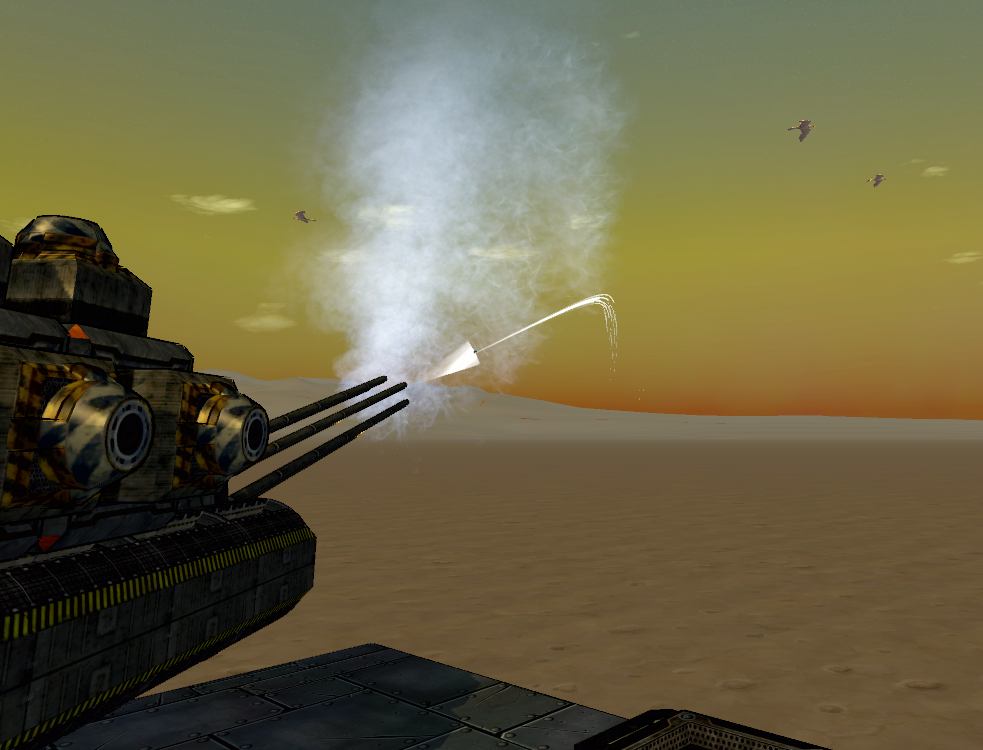 On top, the accuracy is far more pinpoint than the particle cannon could ever be at maximum fire rate.
And here are the two costs between the weapons alone, no added parts:


The advanced cannon comes out as the obvious choice for a fast fire rate EMP based weapon. And even if I wanted more damage out of the PAC, I would need to build it larger. Making it more expensive - but what's the point, when I can simply max out the charge time and make the cheap PAC not only viable but terrifyingly powerful?
Which then brings up the question of - what is the point of the particle accelerator cannon's customisation options when the weapon is only effective in a specific setting? It's a strange design choice in a game where almost everything goes and everything can be custom design down to the very ammunition you fire - and can be viable. Yes, some designs may work better than others, but at least they still work in their own special way.
In comparison, the particle cannon looks like it belongs in the basic weapon.
And with fast fire rates, it does not work at all.
I don't have any ideas on how to really fix this - but I would maybe begin with suggesting on the re balancing of how the particle cannon figures out inaccuracy, or perhaps targeting. The clouds of electric particles buzzing in the air are a sight to see and feel amazing - but it really is just a light-show in the end, and don't pose any threats at all.
That's pretty much all I have currently.