2015-09-02, 09:01 PM (This post was last modified: 2015-09-02, 09:51 PM by BuckleBill.)
(2015-09-02, 10:23 AM)

ABYAY Wrote: A potential rework to become the Redemption Mk II shows us some light.


OMG I thought you ha created a hyperdrive for a minute and went into hyperspace, but lasers are still cool... *cries in the corner*
---
I present unto you fellow people, the not yet finished HMS Lambda!
This ship has an array of 35 weapons systems so far, and I'm planning on adding more, its current armaments include the following:
Triple barrel laser turret x1
Triple barrel max stat HEAP Cannon turret x1
Quad barrel max stat HEAP Cannon turret x1
Forward fixed max stat HEAP Cannons x6
Forward fixed Heptuple (7) barrel laser battery x1
Cruise missile battery x6
Fixed forward railguns x2 (I call them this because of their ridiculous size an damage output, they are max stat HEAP Cannons, with a twist)
And I plan on adding many, many more.
Now onto the Railguns because everybody loves railguns.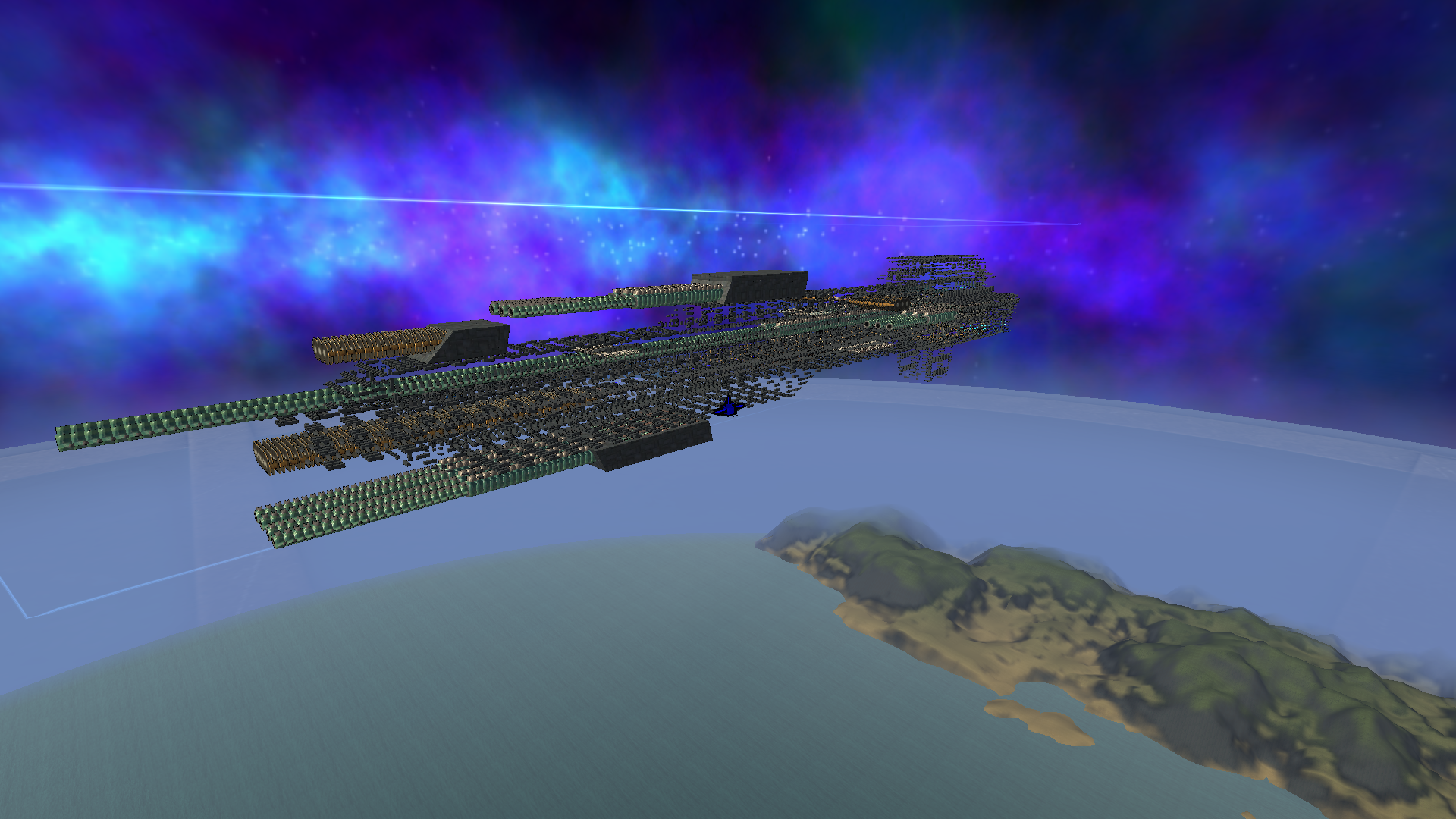 The railguns are standard maxed out HEAP Cannons, with a ridiculous barrel length, they pretty much run the entire length of the ship, as a balance and aesthetic factor they have only 5 degree aiming, but each shot from these cannons has over 16k kinetic damage...
The HMS Lambda only has a 1 thick hull of metal, but when finished her smoke and LAMS systems will be unsurpassed, furthermore on the defensive side, she will have a 3 layer max strength shield going around her entire hull (Its only half done because tuning all the shield generators takes ages, even with copy and paste)
-
Professional
Typo Creator.