2015-08-27, 12:57 AM (This post was last modified: 2015-08-27, 01:02 AM by ZombieMouse.)
(2015-08-26, 07:11 PM)

Ramble6 Wrote: Oh, I thought Die meant that the metal on them was out of place.
Since metal is scarcer than wood for us at the moment we are adopting the battle-cruiser "all or nothing" armour principle. Metal is being prioritised to those components that are battle critical. There's just no way we can afford to armour the hull at the moment. There's also a bit of metal use in components that can't be built with wood, such as the hexapod pagoda mast, that utilises the new 4x1 triangular blocks.
We began adding the secondary armament today: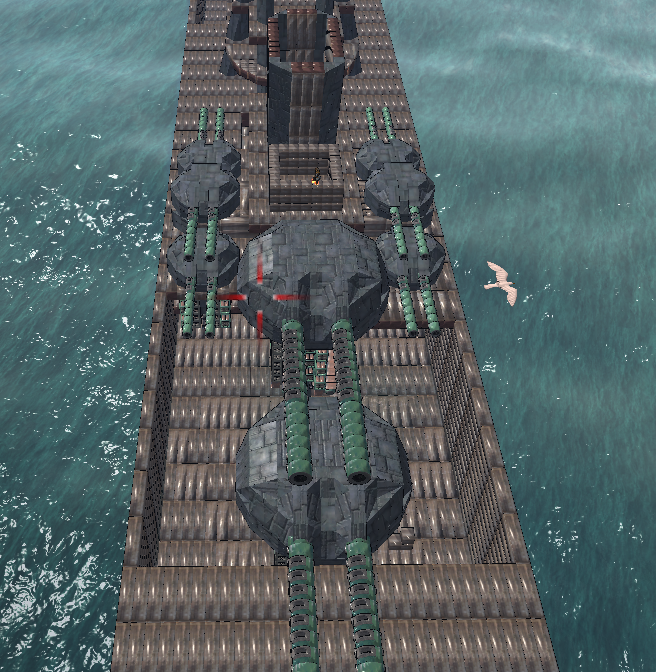 We also completed the stern. The end of the main deck uses the new vertical triangular beams to reduce block count. We're planning to use the quarterdeck to launch flying drones from at some point, as it is safe from the main guns' fire arc.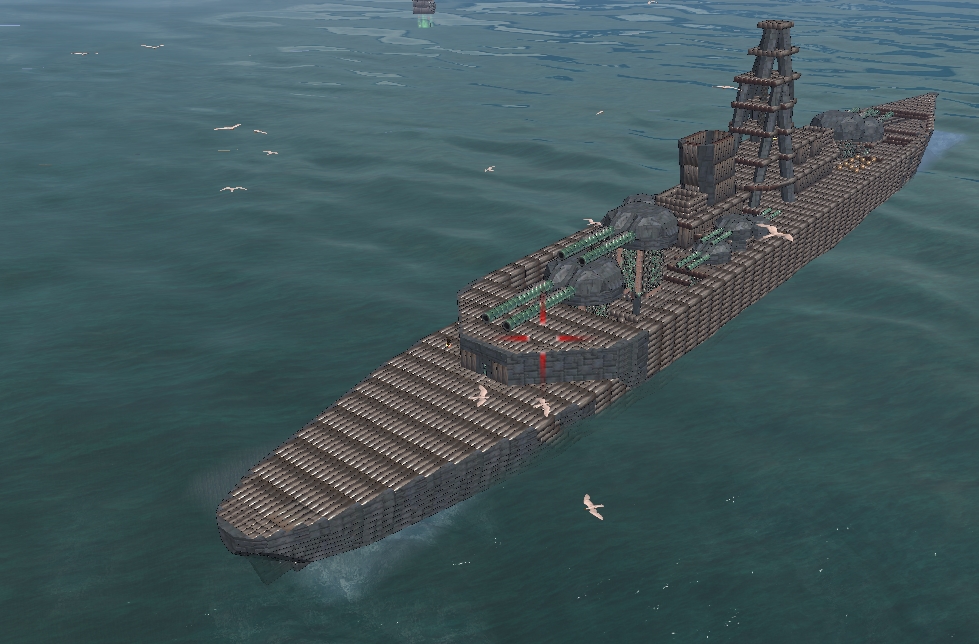 This is our trimaran returning from battle with the radar shot off. I've noticed when the rotating radar gets destroyed in battle I have to repair it again by hand if the spin block is not fixed before the battle ends. Hence the hexapod in the new ship, to make radar loss less likely: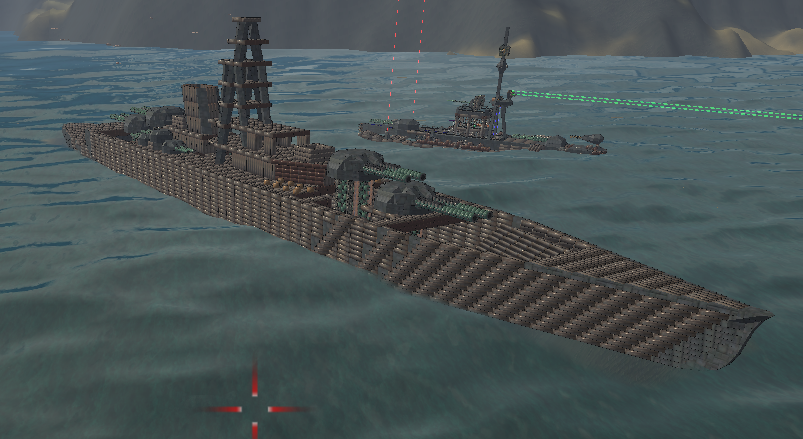 True comparison of scale:
The wooden sides of our battle cruiser are now three beams thick and we both think the present dimensions are what we'll keep.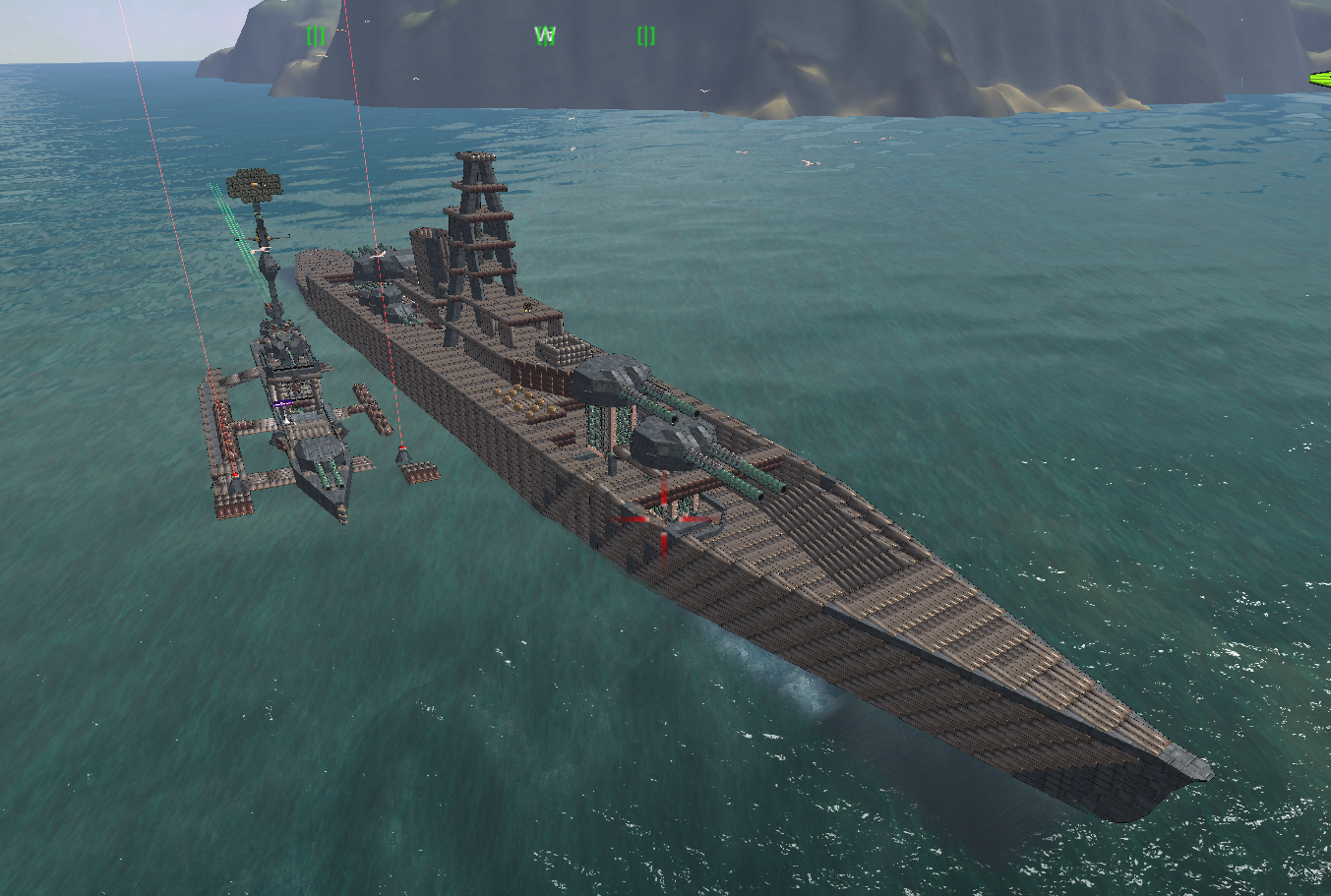 In our last battle the trimaran was starting to get out-classed. We had to patch it with metal and now it sits rather low in the water.
The water inside the battle-cruiser in this picture is a graphical bug. There is no breach. It was fixed by reloading the ship.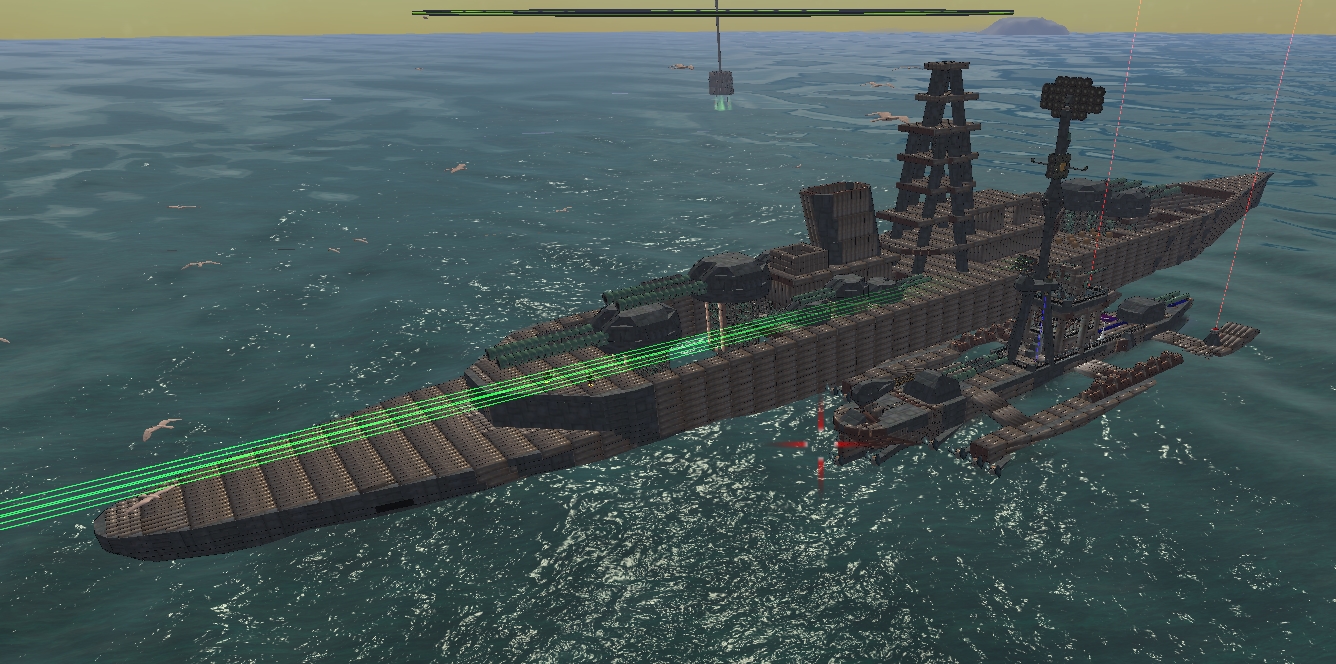 Does anyone know is it's possible to turn off the 'laser sights' on the auto-cannon "simple weapon"? They're a bit annoying.
[Edit: broken image link/]