Cool Abyay!
Anyway... you know the cargo ship I shown earlier... well it was very large.
The thing it is sitting on is Jolly Madness a W.I.P. ship I am working on. 53,000 pulse damage is a little overboard, same with a constant stream of cruise missiles... but it's the fun of messing around in this game.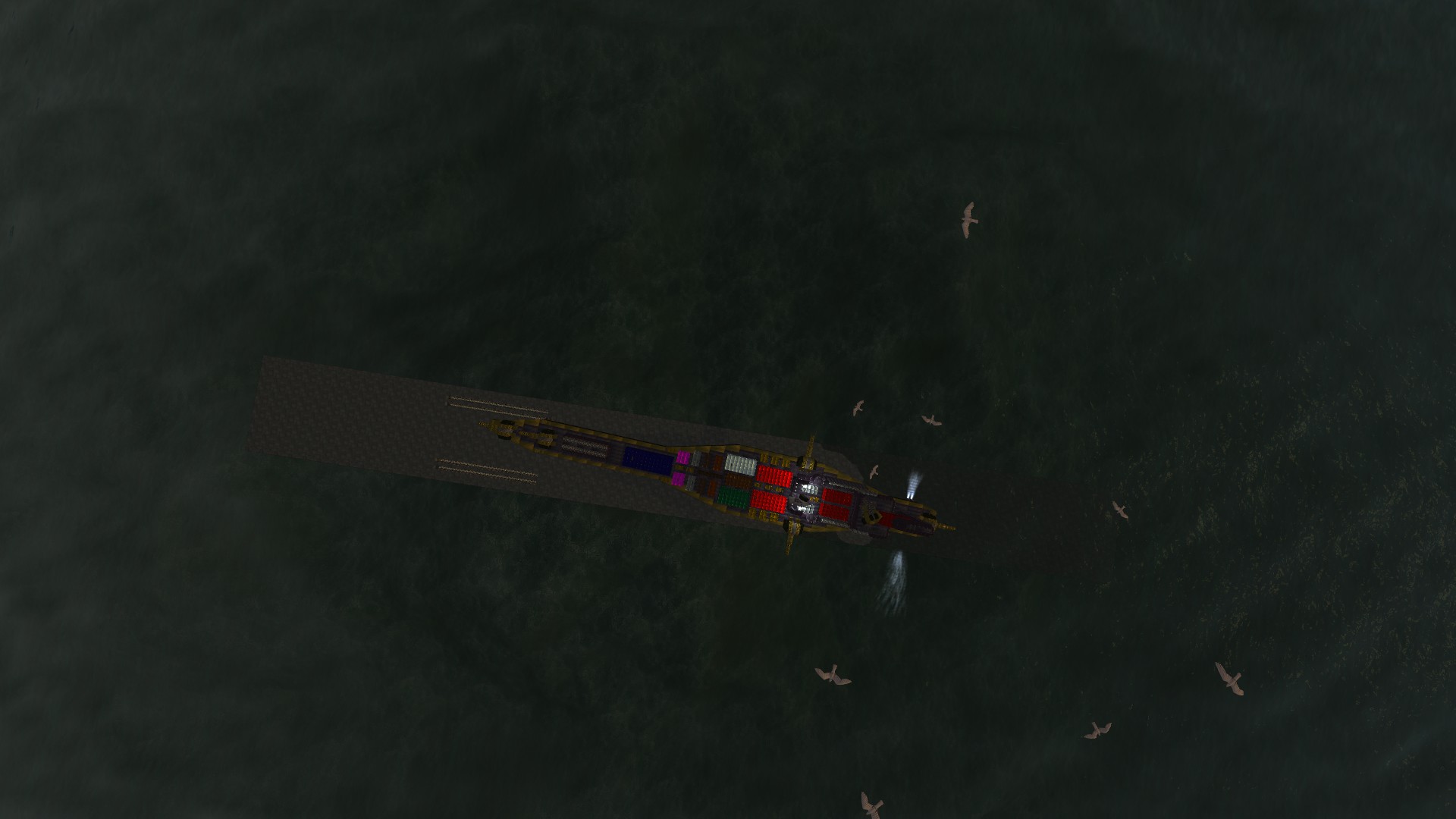 Jolly Madness is no-where near done and is 15,000 blocks...