2015-08-13, 02:25 AM (This post was last modified: 2015-08-13, 02:34 AM by hiernonymous.)
A jet design I've been playing with for the past few days. It can do 340-350m/s depending on configuration, has wing-tip missile pods that double as roll thrusters, and forward-facing lasers mounted under the jet intakes. The max fuel use is 33,600/minute/engine -- but the jet has sufficient on-board fuel processors to maintain local supply.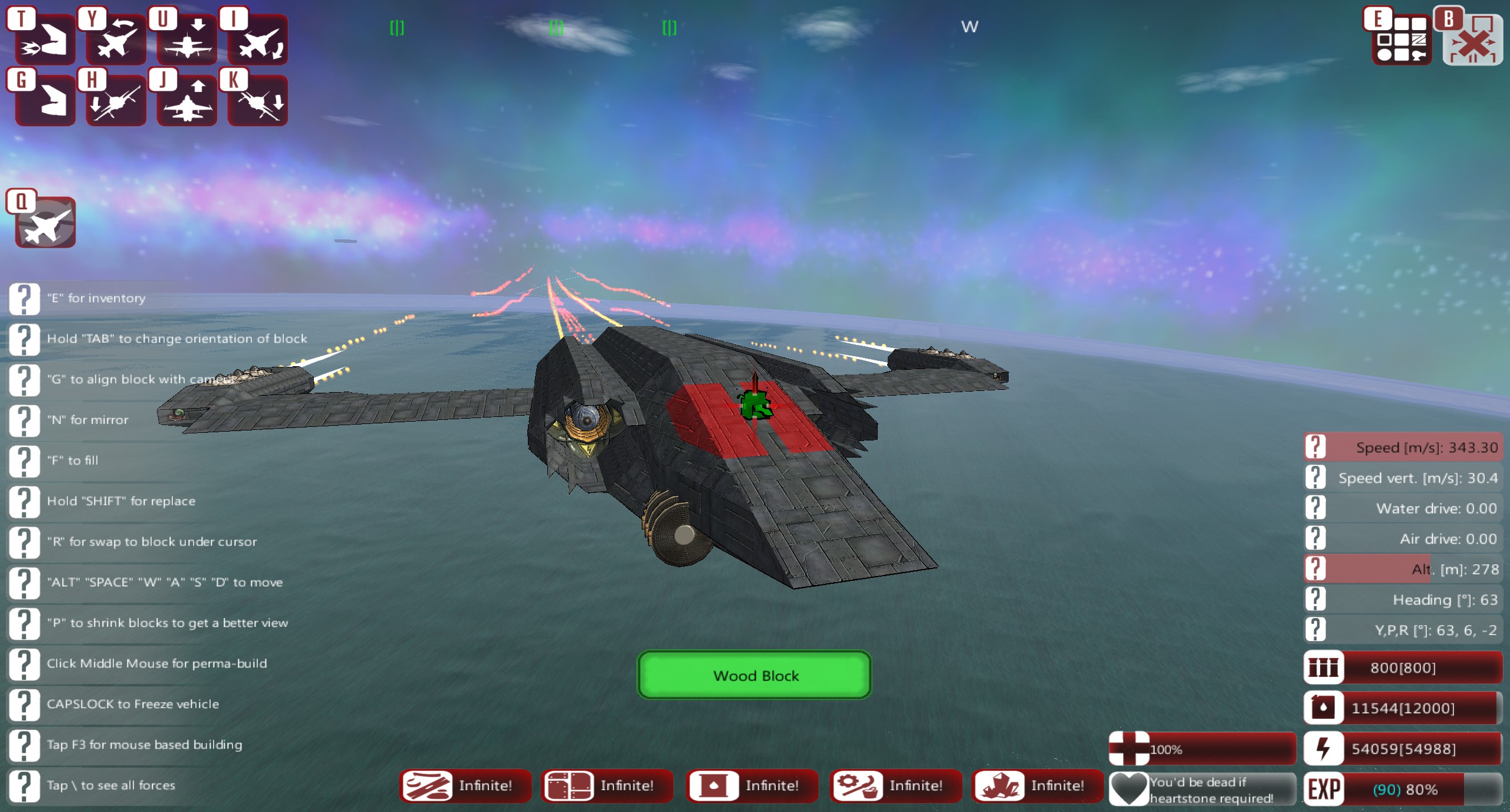 There are no wing-blocks; the craft is ballistic, speed is limited by aerodynamics rather than weight, and controlled flight requires balancing against the jets' thrust vector when making any changes to the craft's center of gravity (shame we don't have jet components that provide thrust vectoring!).
The AI can fly this thing, but its flying is ... uninspired. The craft itself can fly with significant/total wing damage and/or the loss of one of the jets, but stability is sacrificed and the AI tends to lose its mind.
The alloy version could start directly from the water just by using its forward ion thrusters, but this metal version is going to require scripting to fire all downward-facing ion thrusters to achieve VTOL.
Missiles are left in the dust, turrets can't seem to track the vehicle fast enough, but lasers are a problem -- does anyone have any recommendations for dealing with those? My only idea so far had been to prioritize offensive flight/weapon AI improvements, and to maintain stable flight after laser damage.