2015-05-11, 10:02 PM (This post was last modified: 2015-05-11, 10:02 PM by ARCAGNELL0.)
While I'm writing the thread for the Colossus to be finally get evaluated I just want to post some awesome screenshots. Just take a moment to say thank to ramble6 as his painting really made this beast shine with new life! Also to note the wonderfully visible Steel Striders insign shouting "If you can read this you're more grilled than bacon at sunday's lunch"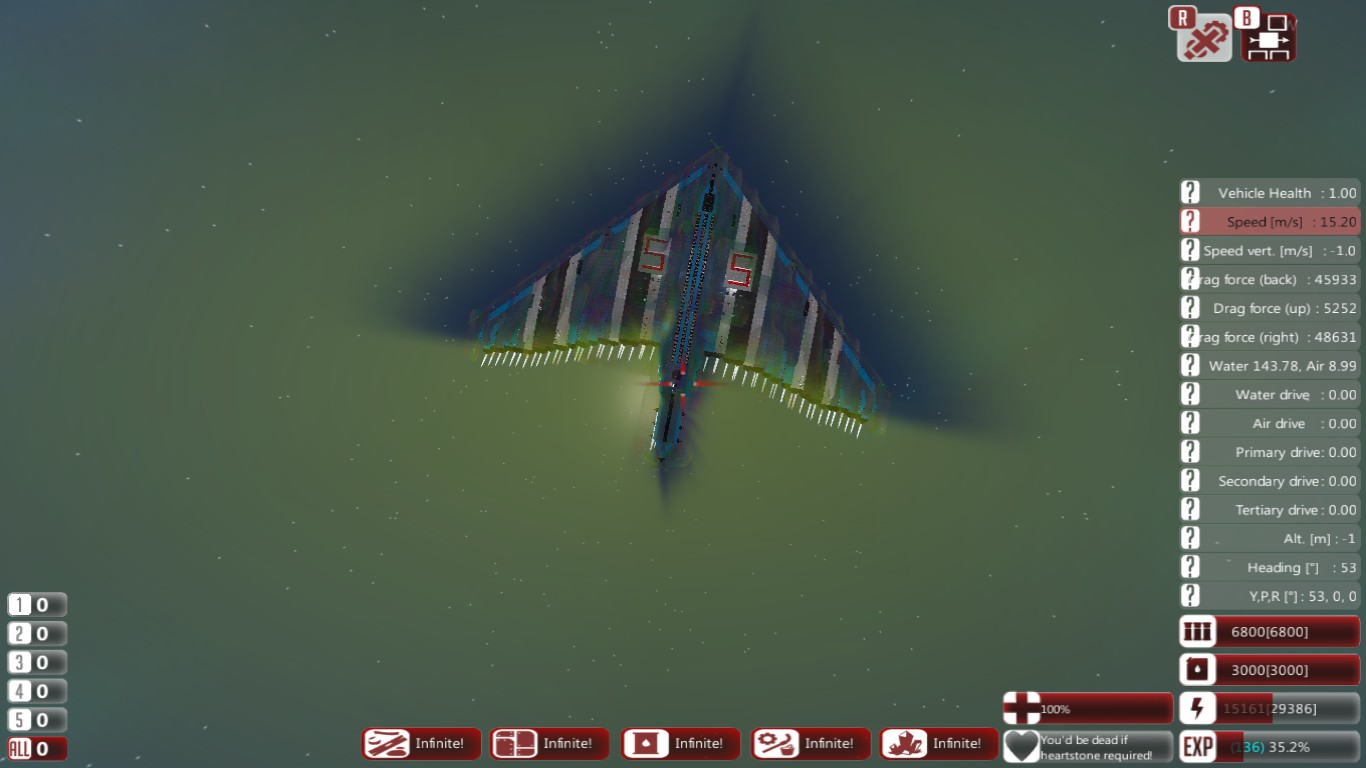 I also worked a fair bit with his aerial AI. Want to know what's worse than an almost 12k block bomber? An almost 12k block bomber that's capable of hitting you from 1000 meters afar and does not close in further than what is necessary to make you feel depressed by it.