(2015-05-01, 07:50 AM)

KuramaFox Wrote:

(2015-05-01, 07:07 AM)

Dunkurtin Wrote: I think it might be better for faction galleons to just go with a more accurate galleon design of having a much wider lower hull than deck. Let them be less stable as it's a truer representation, asl long as they aren't capsizing.

Cross section of Spanish galleon for reference.





Indeed. Making the hull more like that pear shape is what helped the Iron Cross refit project so much. Its also been how I've been making every sailing vessel I've made so far that isn't a multihull.

The problem is that some materials in this game are simply too light for a 1:1 man of war cross section to actually work on a neter ship. The "lead" is only about as dense as solid stone or non-lead metal would be.

In order to get away with a keel as small as a real spanish galleon, a Neter sailing vessel would need to actually be wider.
.
Rather than just throw out ideas and expect someone else to do something about it I've started experimenting with it myself to see how feasible it is. I don't intend on making it perfectly shaped or touching anything but the hull itself as I have no intention of taking over the refit when you've already begun. (also never done any sail stuff) I'll just be changing the hull and keel and then comparing the stability to the current in game version. If I have any success I'll upload the blueprint and if you want to use any of it you can hopefully just make prefabs and attach it to what you've already done.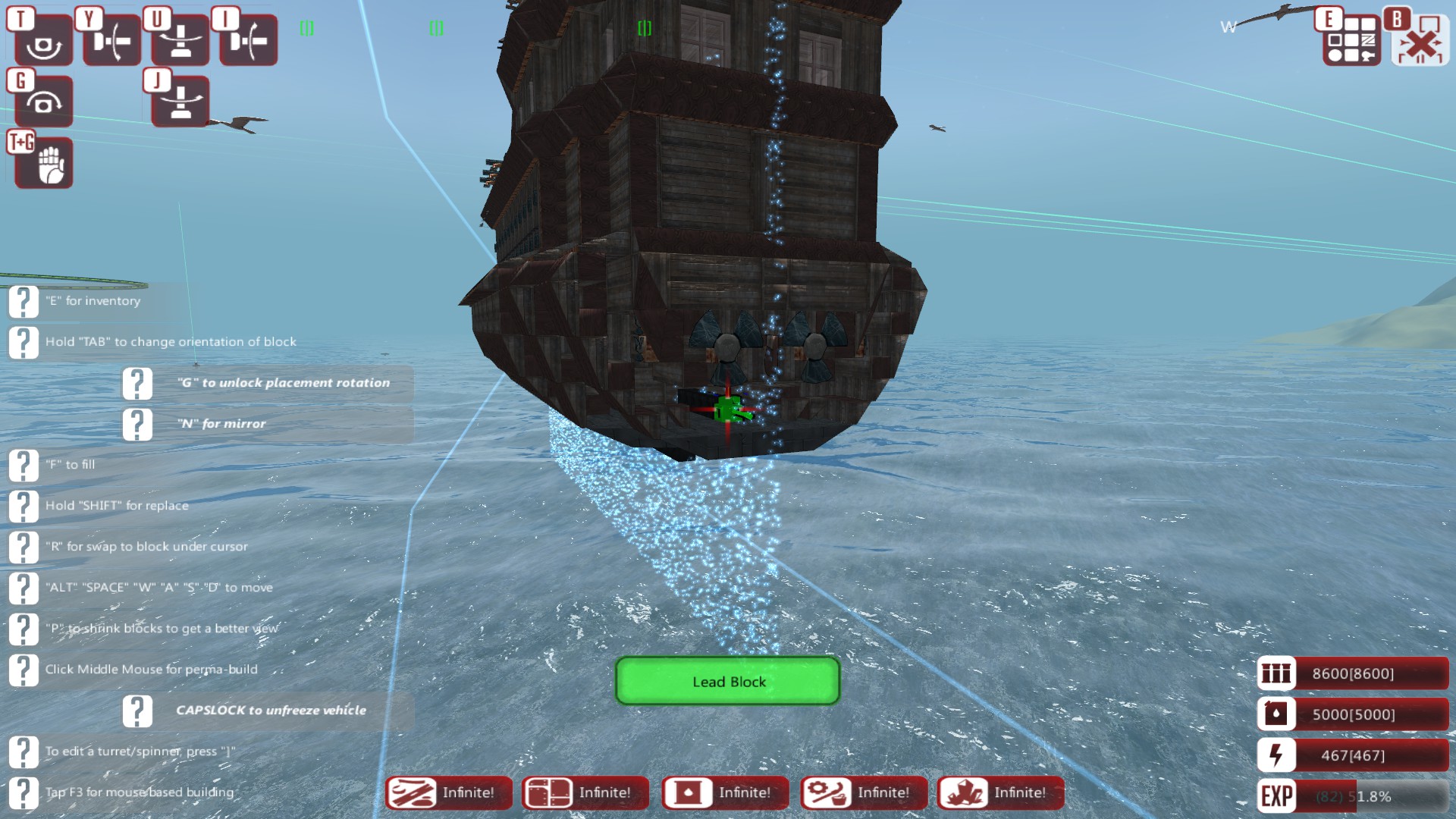 Overall I've widened it by 2 blocks on each side and then moved the metal hull base down two as well. I'm hoping that the more drastic angle change of the 2 meter slope blocks at the top and flattening of the bottom with the same will exaggerate the overall effect of widening the hull. By dropping the overall depth it will also allow me to in bed the keel inside the hull itself along with increasing the ratio of mass below sea level compared to above.
EDIT: In the case of the overall CoM getting too low and causing too much torque with the sails I intend to counter it by adding either high metal "reinforcement" struts or small strategically places lead counterweights.
---
Also it's really nice to actually be building something instead of just filming other peoples vehicles fight. I've pretty well built nothing since the major physics overhaul.