So after seeing the tank thread I decided to start work on a preliminary design for a baneblade superheavy tank.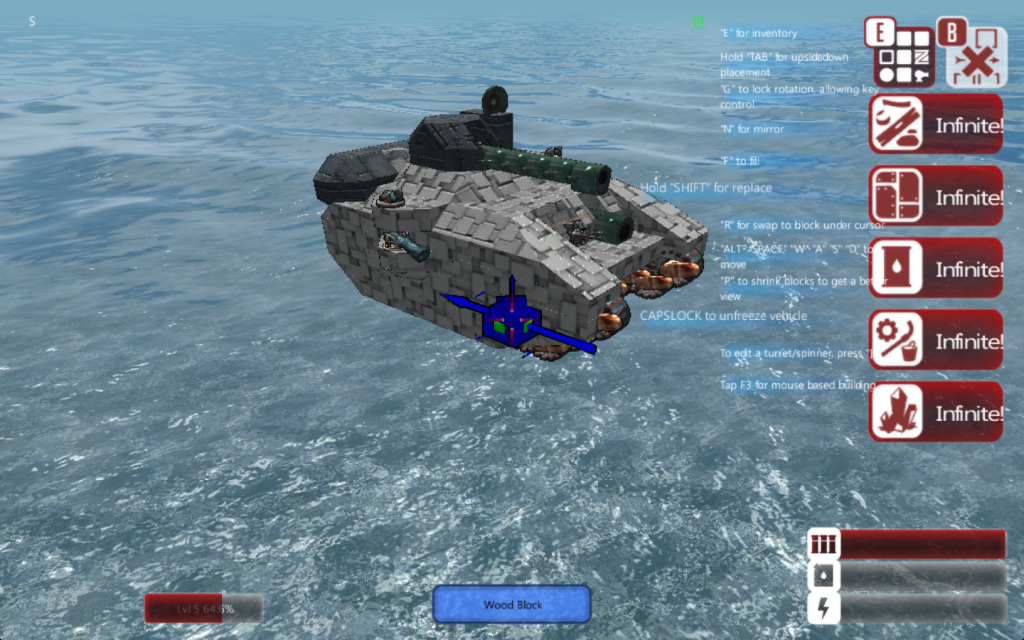 basically, its relatively accurate, but a bit tall. Likewise, the turret has turning problems. It is however, constructed to the scale of the actual tank
which is ~ 14m X 9m X 7m
the main cannon and the demolisher cannon have been preserved. While the side turrets and bolters have been replaced with cannons, though I'm considering replacing the cupola cannons with auto-cannons on turrets. Also I have left off the co-axial auto-cannon for fear of marring the aesthetic.
And the last thing, due to how wheels work, the treads are a little smaller than scale.
For you W40k fans out there! thoughts? considering making amphibious too.