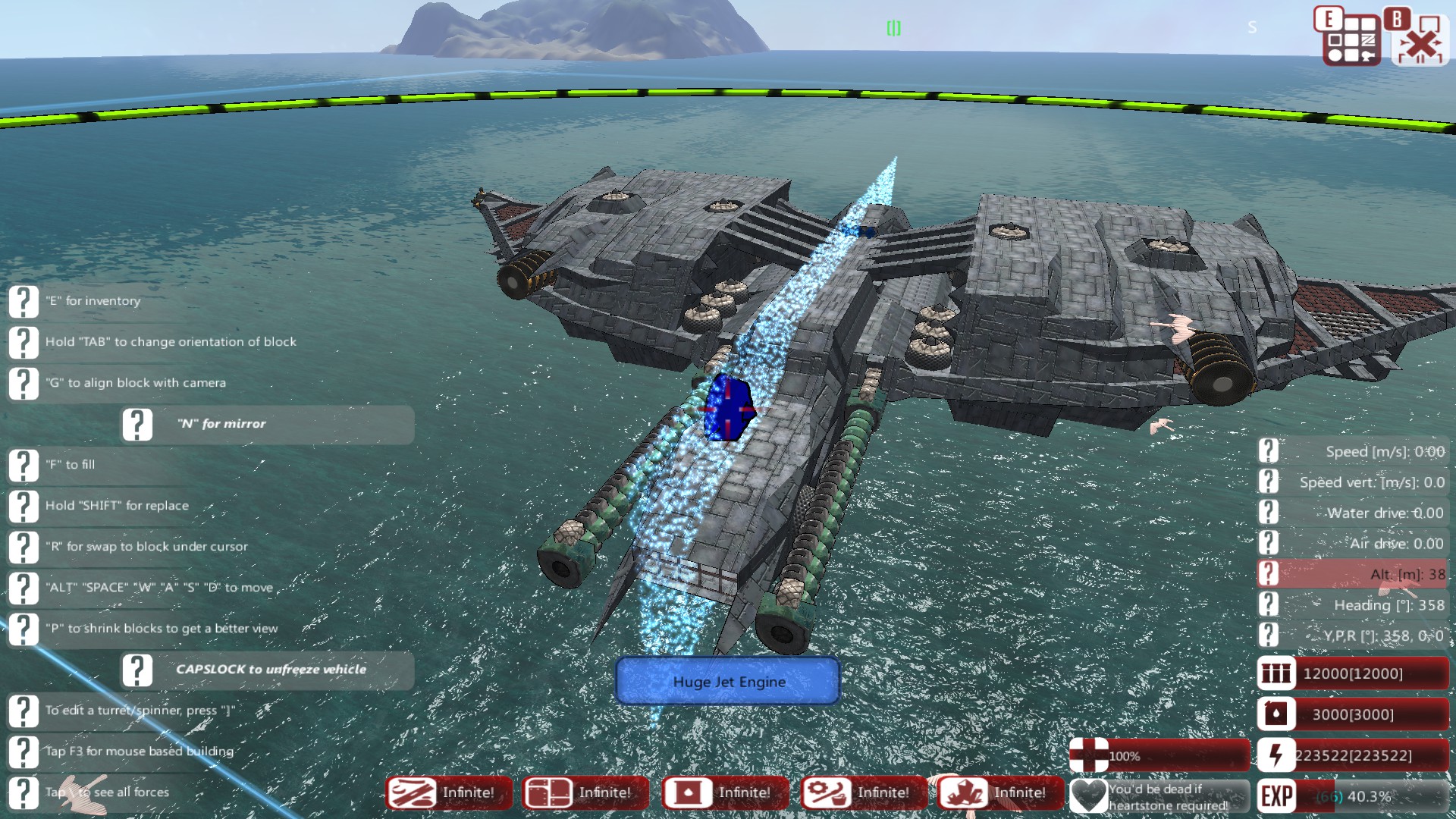 It's already flyable (by the AI), I just need to tweak the weapons (angles, etc), tweak the attack runs and add shields to it.
For weapons it only lacks torpedoes. It has slow moving, high penetrating missiles, small and fast ones for air-to-air combat and it has a fucking ton (I didn't count, I'm just guessing) around 100-200 APN guided bombs and 100-200 magnet bombs.
She will be a carpet bomber type, it flies at 160-180 tops but I'll probably reduce that when doing the attack run so the cannons have more time and so the bombs spread be closer than if it just went at full speed.
The APN are meant to hit from above and the magnets from below/sides.