Made some huge changes to my first airship thing.
The biggest change is the lasers are gone in their place is a massive 150mm Gatling gun.
I also swapped out the badly designed mines that never worked for a powder less rail gun bomber.
All the other upgrades include more armor more shields and i reworked the jets getting double the thrust now.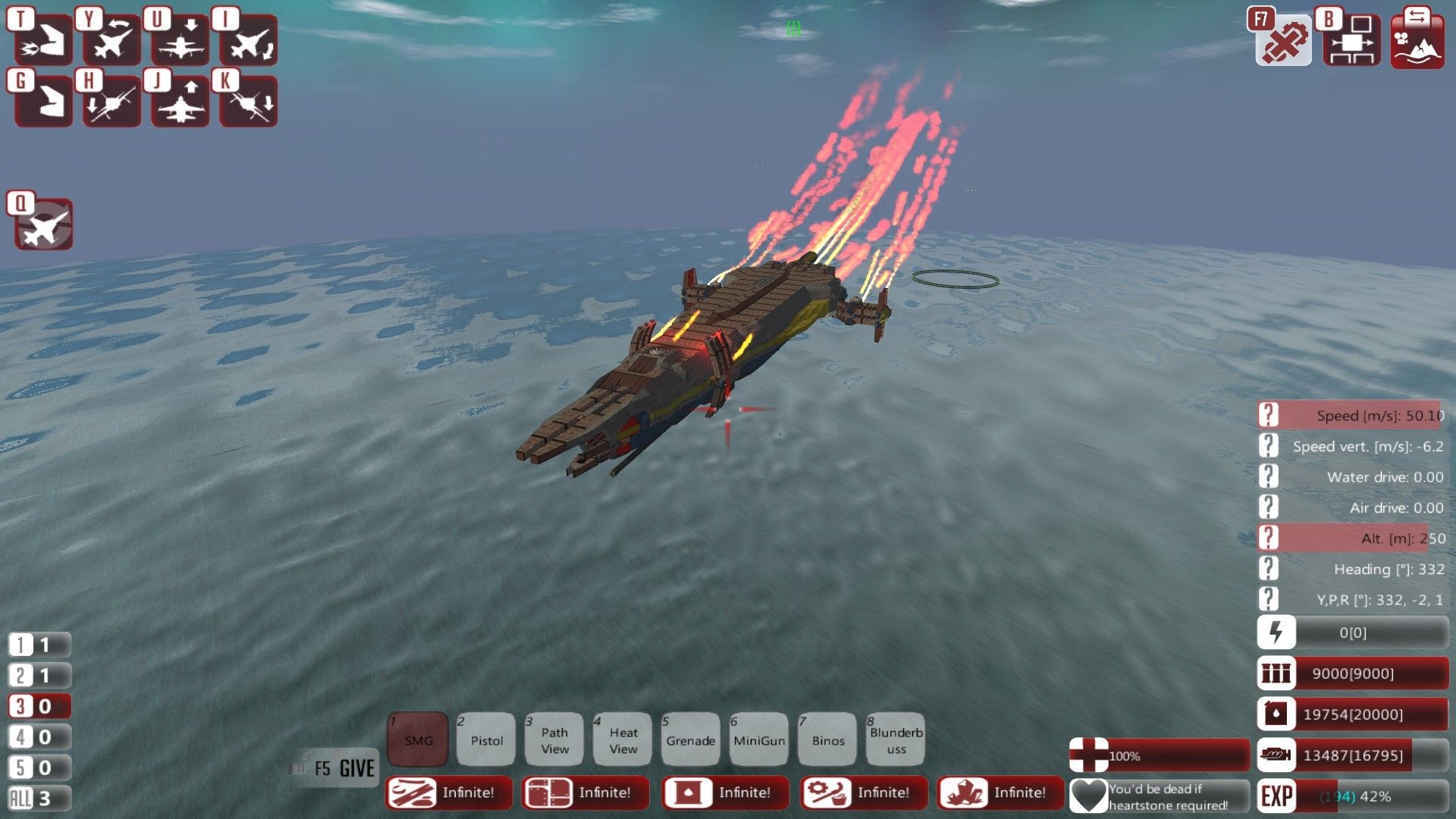 I'm having some slight issues with flight the ship wobbles side to side alot. doesnt affect its combat ability but it does annoy me.
also this is still my first airship hull and my second variation of it any tips to help me improve would be greatly appreciated.
I'm also stuck on names