2015-06-13, 09:59 PM (This post was last modified: 2015-06-13, 10:02 PM by Shadow4869.)
Howdy all. I'm working on a truly gigantic ship atm and I have just finished the basic outer/inner hull, complete with compartments. 2 decks for each module, the complete top of the boat is 3 to 4 beam layers thick, and cross stitched for additional defense!!!!
The hull with engines, sitting like this is over 4 million rp! She will eventually have 4 laser turrets, upward facing lasers, Missiles, 2 to 4 large cannons, LAMS, Smoke defense, Heat defense, shielding and several drone launch points.
As she sits.... around 15k blocks or so
When I get the internals done I might need help with the front and rear design of the ship lol! That and engine optimization... I don't know if she will need much more than the 3.5 million power she has now, but more is always better
Time for PICS!
The stats.
Size references to the Kingstead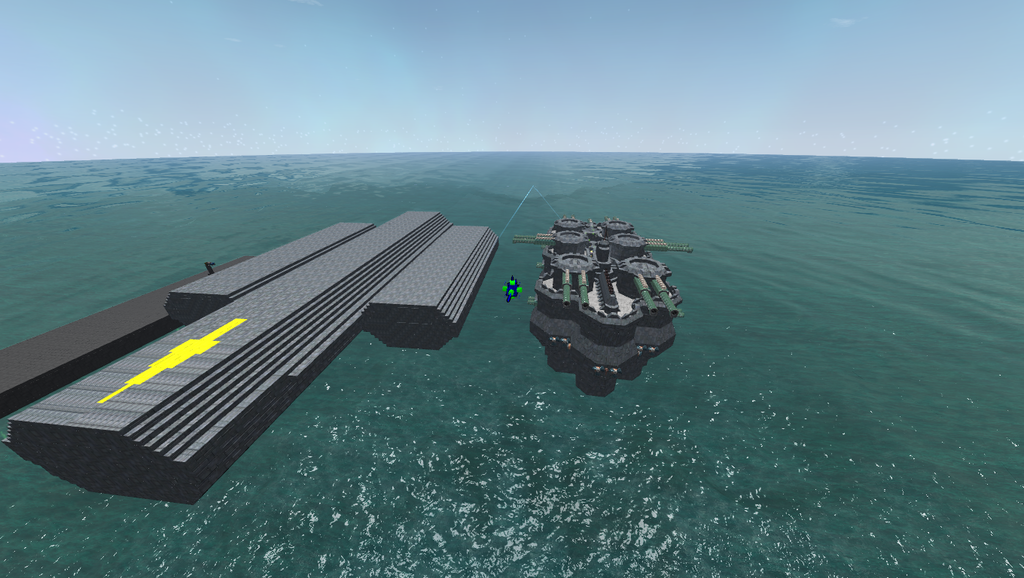 Tell me what you guys think