2018-10-10, 03:47 PM
This is a project I had considered doing ever since I got From the Depth, but due to lack of skill and patient, it had never been completed until now, though to be honest, it is no where near finish, as there are still many things to improve upon.
The design process when through swiftly, as I have a pretty clear idea of what I want my mech to be. My design is heavily inspired by Gundam and the mechas from Knight of Sidonia.
(the tube in the back is meant to hold icbm when they come out)
Construction wise, basically it is a flying torso, with limbs attach to it. Its legs are a bunch of spin blocks with acbs set to react to its flying speed and direction, while its arms are turret with restricted turning. Every time the arms or the legs move, it shifts its CoM. So even with the help of Pid, making this thing fly consistently is a living hell. Thankfully it flies pretty well in the end (as long as it does not spawn too low, hence it dives right into the water).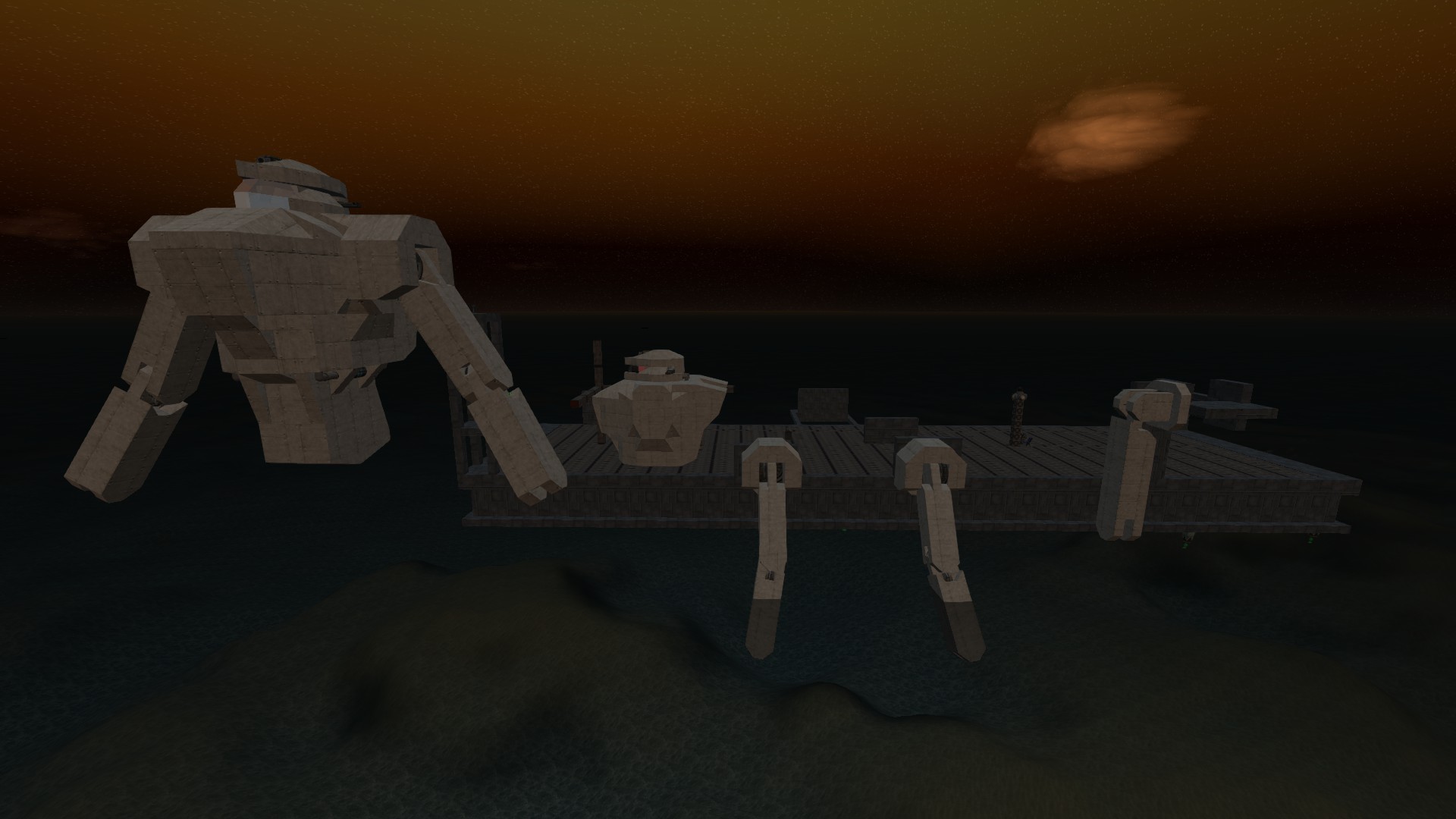 Perhaps the trickiest part during the construction of this is making the arms work. Even with restrictions, it has the tendency of bending its arm in an unhealthy way, and there's no way of fixing it. If anyone has a better idea on how to make turret on turret action be better please tell me, cause I am not gonna spend any more of my time on that.
For the armory, it is equipped with 2 burst firing uzi, aka 179mm HESH firing gun. It is pretty effective for what it cost.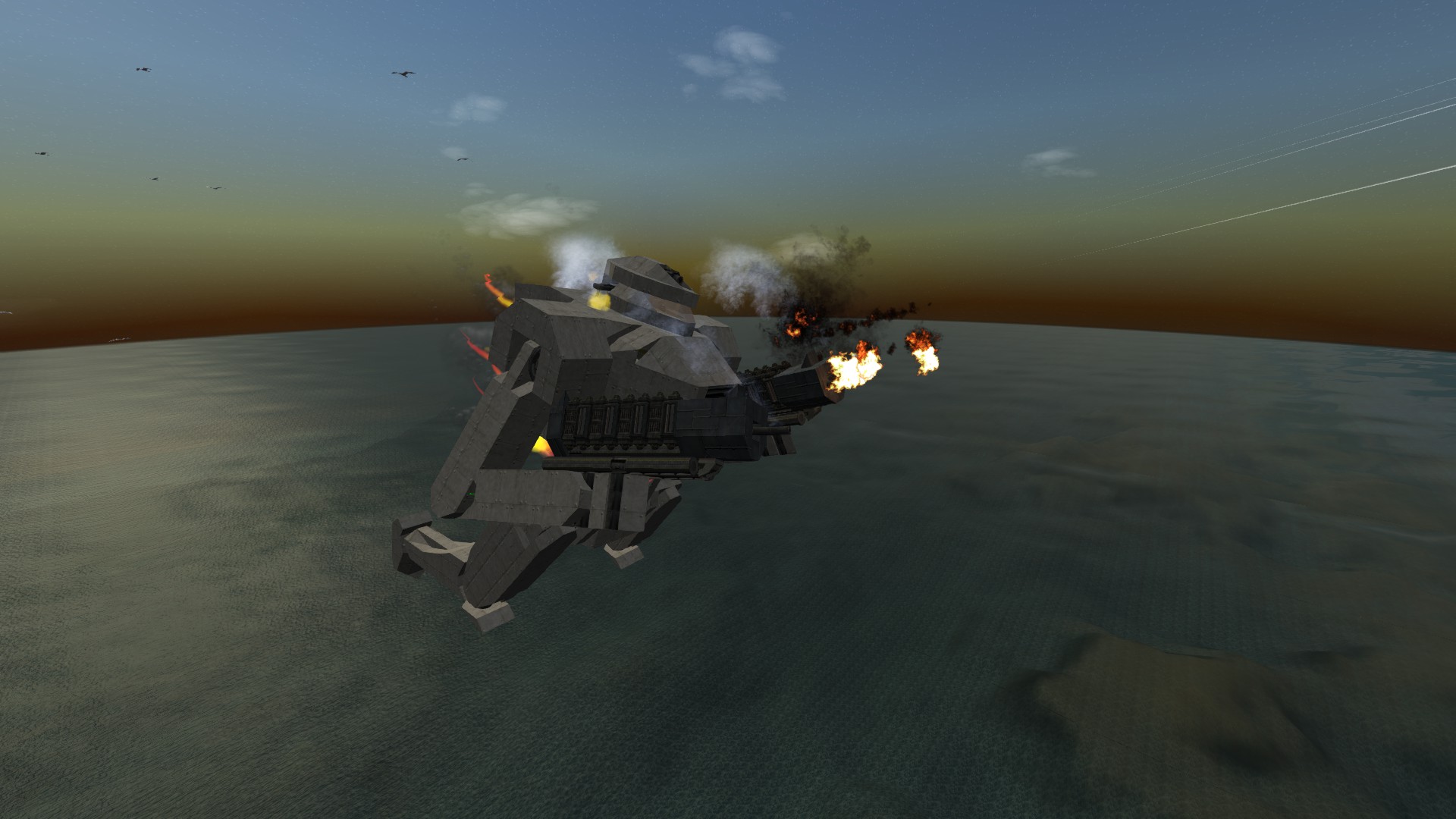 As for its armor, like many of my other design, it is armored with 1 layer of alloys and my hope and dream for a better future. There is a lot of space inside still, so I will improve it in the future.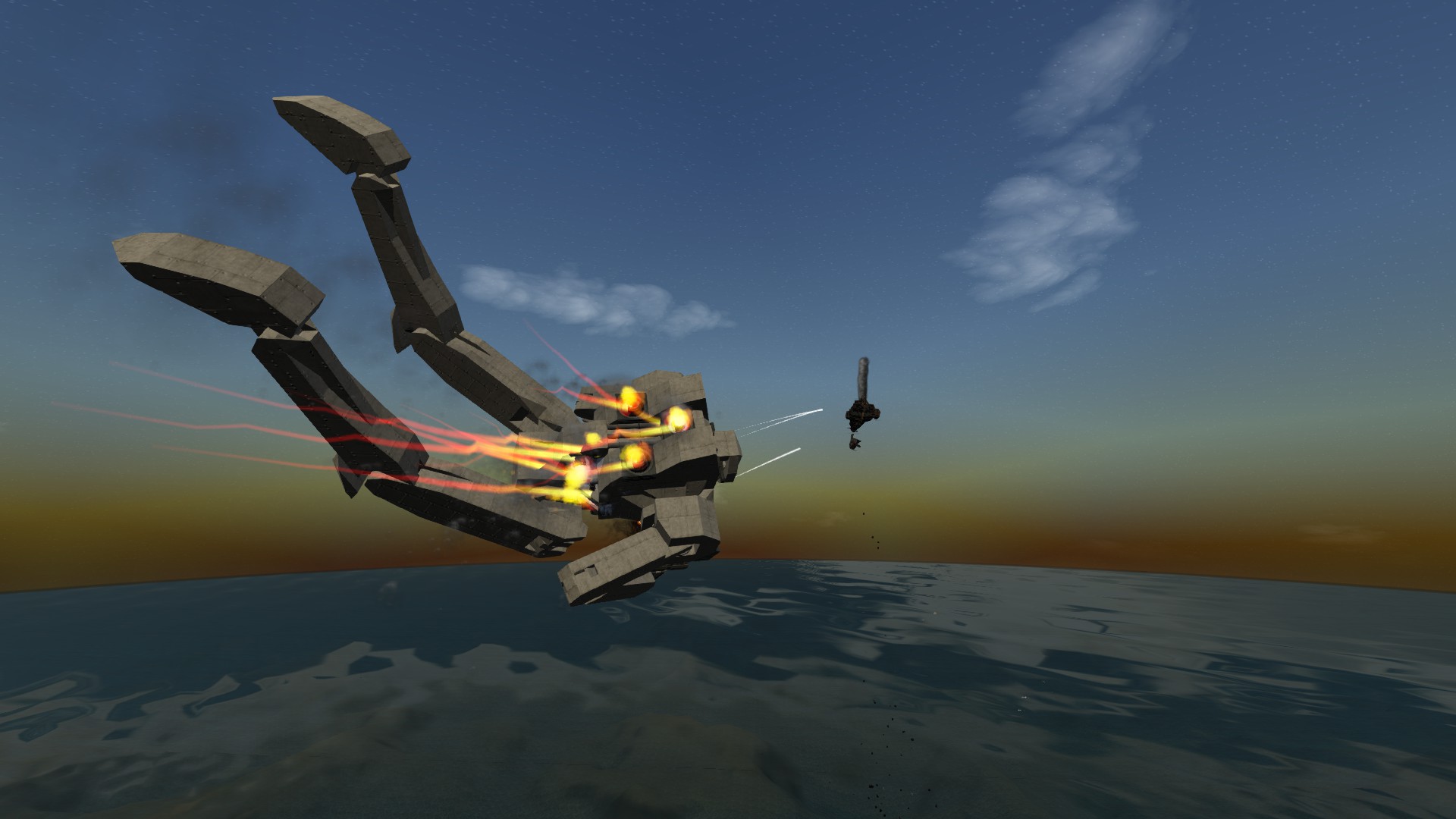 Feel free to download and improve it however you desire. If you do please post it here, I'd like to what other people come up with.